'Fear the Walking Dead' Season 2 to be simulcast in the US and the UK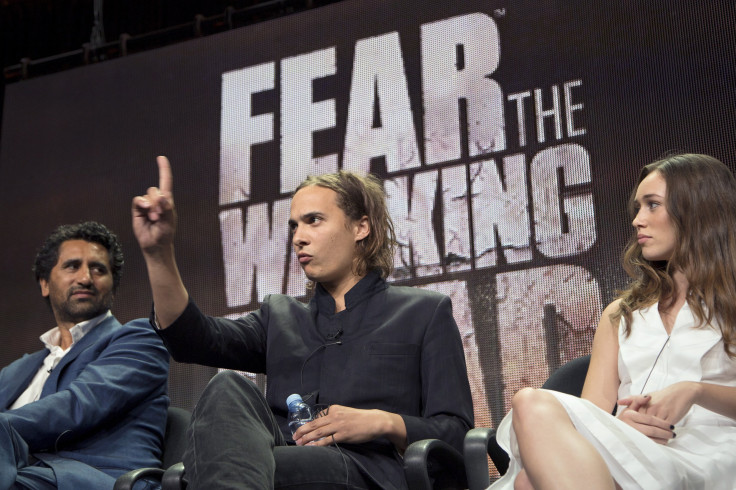 "Fear the Walking Dead" Season 2 will be broadcast simultaneously in both US and the UK. The premiere episode of the next season will air on AMC on April 11 at 2 am.
According to a report by Digital Spy, there will be a repeat telecast of the episode on the same day of the premiere. The show will be followed by "Talking Dead" hosted by Chris Hardwick, which is a discussion about the new episodes of the show.
The second season of the TV series will be split into two parts. The first half will comprise of seven episodes and the second half will be of eight episodes. The second half of the season is expected to premiere a few months later in 2016.
The TV series first premiered on Aug. 23, 2015. The pilot episode showed how a dysfunctional family was forced to come together after they come to know that a deadly virus is just the beginning of the undead apocalypse.
"Fear the Walking Dead" is a spin-off of the popular "The Walking Dead" series that has already completed five seasons and is now airing the sixth season. The second half of Season 6 will return on Valentine's Day next month.
"Fear the Walking Dead" cast member Kim Dickens still believes that a crossover between the two TV shows is possible. She previously told Digital Spy that the cast members were initially led to believe that there would be no crossover. She pointed out that the spin-off was based in a different location and involved a different set of characters, leaving little room for a crossover.
"But I don't think it's anything that's out of the question. I'm sure the writers would do it in a fantastic way, but I have no idea if they're going to do it. I would be game for it,​" Dickens said. There has still been no official confirmation about a "Fear the Walking Dead" and "The Walking Dead" crossover.
MEET IBT NEWS FROM BELOW CHANNELS