Watch: Florence + the Machine performs for teen in hospice
Where is Florence + the Machine headed next?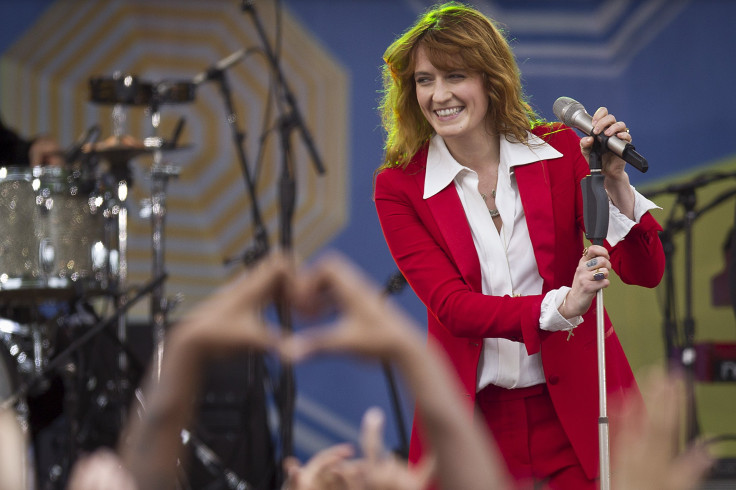 Florence Welch restored hope in cancer-ridden 15-year-old Karinya Chen in Austin, Texas, by holding a special concert right in her hospice room on Friday.
Chen had been holding on to tickets for the Florence + the Machine concert. Unfortunately, due to the girl's declining health, Hospice Austin's nurse practitioner Christie Kramer decided that going to the event will not be good for her patient, as reported by People.com. It was a heartbreaking decision for her, knowing that the girl had been waiting a long time just to see the concert.
According to Fox News, Hospice Austin's Christopher House took the initiative to contact Welch, who was more than happy to agree with the surprise. She performed with guitarist Rob Ackroyd.
Click here to watch the video.
The ailing teen's mum, Catherine Chen, was thoroughly pleased with Welch and posted a second photo on her Instagram after posting the video of the performance.
Hospice Austin's staff was just as emotional as the Chen family. During the very special moment, tears were shed and songs were sung.
According to Kvue.com, the teen is still in awe of Florence + the Machine. The performance wasn't just a concert for her. Welch's surprise gave her strength to continue her five-year long battle with cancer. She then thanked everyone who made it possible and expressed that despite her condition, she still continues to believe in miracles, saying that Florence + the Machine's visit is proof that they exist.
Check out Florence + the Machine concert tour schedule:
May 26: Denver, CO, US
May 27 - 30: Napa, CA, US
Here is the schedule for June:
2nd: St. Paul, MN, US
3rd - 6th: Cincinnati, OH, US
4th: Cuyahoga Falls, OH, US
5th: Cincinnati, OH, US
7th: Mansfield, MA, US
8th: Montreal, QC, Canada
10th: Toronto, ON, Canada
11th: Clarkston, MI, US
12th: Tinley Park, IL, US
14th: Brooklyn, NY, US
15th: Brooklyn, NY, US
16th: Dover, DE, US
17th: Camden, NJ, US
20th - 22nd: Zagreb, Croatia
Tour updates and tickets are available on Songkick.com.
Here are some reactions from Twitter:
MEET IBT NEWS FROM BELOW CHANNELS