'The Walking Dead' season 9 character portraits and new poster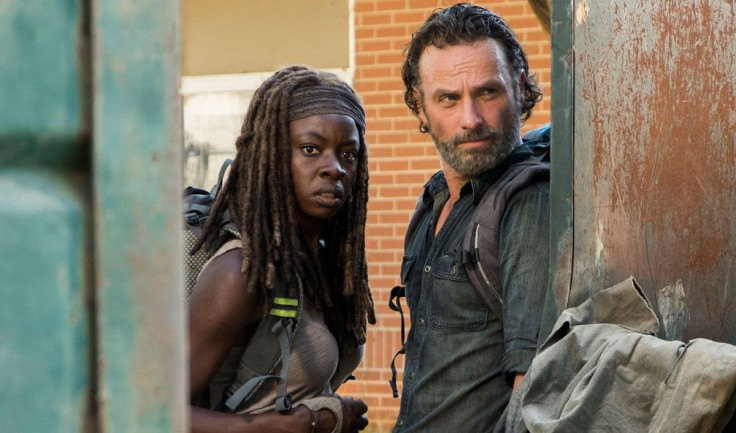 A new poster, character pictures, and the synopsis of "The Walking Dead" season 9 have been released online. Rick Grimes (Andrew Lincoln) and his band of survivors will be heading to Washington, D.C. this time around, and they will face their biggest threat yet from a mysterious new group.
Rick takes the centre stage in the poster that has been posted on Variety. Daryl (Norman Reedus), Michonne (Danai Gurira), Maggie (Lauren Cohan), and Carol (Melissa McBride) can be seen in the background on one side. The poster is set in Washington, D.C., and as usual there are zombies all around.
The character pictures of Michonne, Daryl, and Rick show them on the road in a forested area. It remains to be seen what prompts them to travel, leaving behind the different communities that they have built after so much hard work. Readers should also note that this is the last season for Rick, and he will be leaving in one of the episodes in the first half of the next season.
The war against the Saviors is finished, and the heroes will be seen living a peaceful life. There will be a time jump in the next season, which means they have all been living a peaceful life for some time, and they also have had the chance to rebuild the communities.
According to the synopsis, there will be a "mysterious force" that the heroes will encounter in the next season. This new group is apparently "more formidable than anything else they have encountered."
The new villain faction in the next season is a group called The Whisperers. The members of this group wear the skin of the dead as a mask and they blend in with the zombies, always speaking in just a whisper. They live in small camps and don't go around killing the zombies.
MEET IBT NEWS FROM BELOW CHANNELS