'The Walking Dead' season 8: Rick will hunt Negan with an axe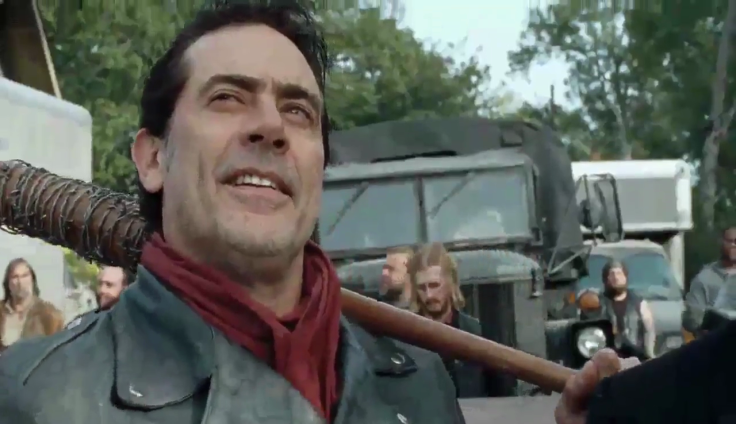 The next half of "The Walking Dead" season 8 will get the gang together. For Andrew Lincoln (Rick), the upcoming episodes are particularly fun because fans will see his character hunt down the villain Negan (Jeffrey Dean Morgan) with an axe.
In an interview with Entertainment Weekly, Lincoln said that one of the reasons he is excited about the upcoming episodes is that he got to hunt Negan with an axe. The new villain has already caused turmoil on the show by killing off some of the main characters, and now, it looks like he will get what's coming to him. Lincoln did not elaborate on what his character will be doing since he didn't want to reveal spoilers.
"I got to play with a lot of the old guard," Lincoln said. Since the start of season 8, all the major characters have been scattered all over the place in the fight against the Saviors. Now, the heroes plan to stand together and face the enemy.
Lincoln promised some "interesting movement" in the story in the next half of the season. As far as the plot is concerned, he teased that there is some "unexpected storytelling."
The first half of the season was action-packed, but the next half will be "character driven," Lincoln said. Talking specifically about his character, the actor said it will be a "psychologically challenging journey for Rick."
"What does he stand for? Who has he become up to this point? It's a reevaluation of who he is and what he's capable of becoming." These are some of the questions the TV series will explore when it comes to Rick.
The impending death of Carl (Chandler Riggs) is expected to force Rick to take a dark turn as a character, allowing him to unleash devastating violence on the Saviors, especially on Negan. The mid-season premiere of the show airs on February 26 in Australia on Foxtel.
MEET IBT NEWS FROM BELOW CHANNELS