Uncertainty surrounding iron ore prices persists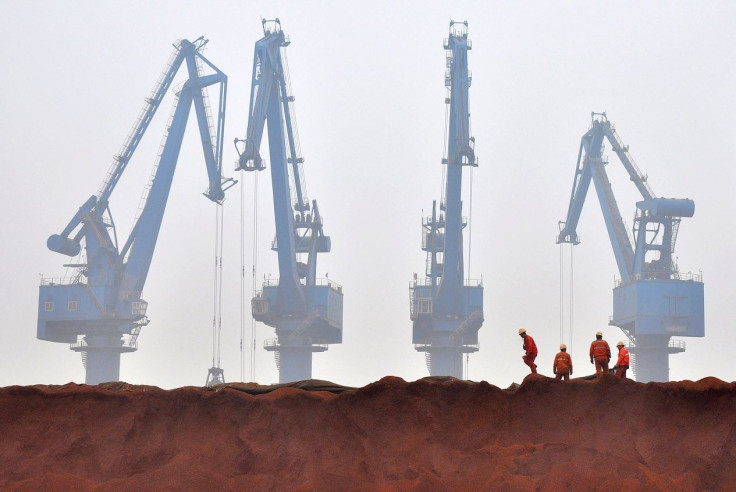 Uncertainty surrounding iron ore prices lies within the Chinese borders, Rio Tinto chief executive Jean-Sébastien Jacques said. The prices for iron ore will rely largely on the Chinese output.
Speaking at the China Development Forum in Beijing, Jacques said all eyes will be on the production in China. That, he said, is the "key source of uncertainty, and therefore potentially volatility, in terms of iron ore prices."
"It's going to be interesting to see what will happen as we get into summer months — are they going to restart some of this capacity. Depending on this decision, it may have an impact on the iron ore prices," he said.
As reported by CNBC, another significant contributor that can potentially affect iron ore prices is the capacity in countries including Brazil and Australia – which, Jacques said, is reflected in the price. He emphasised on the strength of the Chinese economy. "We have a pretty good understanding of what the situation is in China, and today when I look at all the books, I've got no concerns whatsoever," he said, adding "there is no real doubt" that China will undertake a restructuring of its steel industry due to rising pollution.
This, however, does not mean the officials would cut steel output. Metal Bulletin notes the spot price for benchmark 62 percent fines on Friday dropped 0.29 percent to reach US$92.34 (AU$119.70) a tonne.
A median compiled by Bloomberg last month suggests iron ore prices will decline steadily every quarter this year. By the 2017 fourth quarter, the prices could plummet to US$55 (AU$71.39) a tonne. The decline is attributable to an increase in supply from projects of mining giants including Vale, Rio Tinto and BHP Billiton. While the forecasts for iron ore have been upped from short- to medium-term, there is uncertainty surrounding long-term fundamentals of iron ore.
At the same time, Capital Economics is not optimistic about an iron ore price surge. "We think the recent decline reflects some doubts about China's demand," Chief commodities economist Caroline Bain said. The group said the prices could drop to as low as US$45 (AU$58.41) per tonne by the fourth quarter of 2017.
According to China Iron & Steel Association (CISA), rising port inventories could affect the trend of iron ore prices. HSBC analyst David Pleming said iron ore will not be able to perform impressively in the long run. "We believe the iron ore price will gradually correct itself through the course of 2017," he said.
MEET IBT NEWS FROM BELOW CHANNELS