UFC News: Ronda Rousey next fight will likely be scripted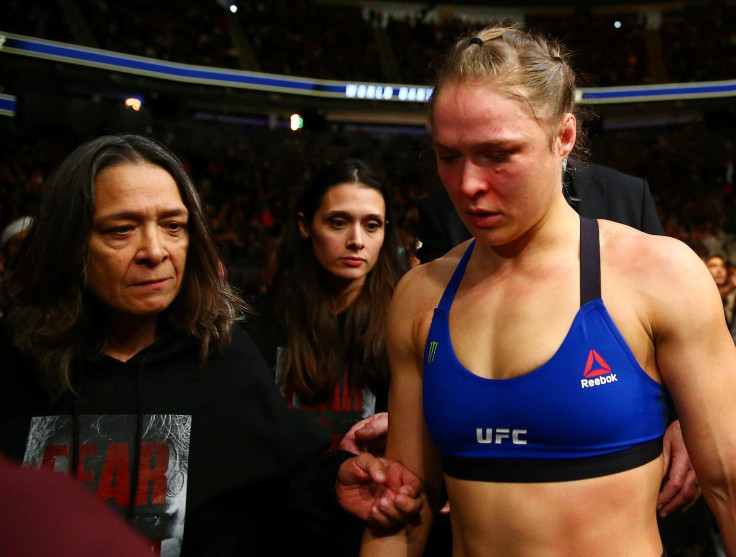 There are MMA fans eager to find out the real score between Ronda Rousey and the UFC. President Dana White was placed in a spot when asked about the former champion at the UFC 210 post-media scrum.
Rousey was previously the cash cow of the UFC, a reason White was high on the former Women's champion. But things started to take a turn after her first loss to Holly Holm at UFC 193 in 2015.
The loss hit Rousey hard. It was even reported that she displayed suicidal tendencies. However, she was able to return to the Octagon against reigning champion Amanda Nunes at UFC 207, though the outcome was worse than her previous bout with Holm.
Ronda Rousey could be done with MMA
Before the UFC 207 fight with Nunes, Rousey already sent feelers of retiring. She said it was one of her last matches. But as things stand now, it may have been her last inside the Octagon.
Further supporting that belief was the UFC 210 post-event media scrum where White generally admitted he was clueless on "Rowdy's" future plans. White has not heard anything from Rousey regarding a possible comeback despite keeping in touch.
From the looks of it, White seems to be accepting the fact that Rousey may never come back, MMA Mania reported. His tone was suspect during the UFC 210 post-fight talk, indicating that Rousey is done with mixed martial arts.
No use forcing 'Rowdy'
White is the best person to know what Rousey's next move would be. He points out her love of acting, something he sees as the former champion's next step. While officially quitting is what most want to hear, the former champion can quietly exit without a formal announcement.
Speaking of acting, there is still the possibility of seeing her in the WWE, MMA Junkie reported. The idea of Rousey fighting for the wrestling company has been suggested in recent weeks though nothing has materialized for now. It would be perfect to see her re-emerge in the ring, where its fights are scripted.
The WWE has been aggressively pursuing new talent, and Rousey should be a prized catch. According to USA Today, Stephanie McMahon was open to the idea, calling her a total package and someone the WWE would welcome with open arms.
The WWE is currently in shake-up mode with some big names on the move from one show to the other. Rousey could be inserted into the mix as a new talent, something similar to Rob Gronkowski and Shinsuke Nakamura who both debuted on SmackDown.
As a new face in the mix, Rousey could start at WWE NXT. Considering her popularity, an immediate casting to the regular shows seems to be the better choice if something is indeed in the works.
MEET IBT NEWS FROM BELOW CHANNELS