'Tom Clancy's Ghost Recon Wildlands' gets new trailer, dev reveals five special editions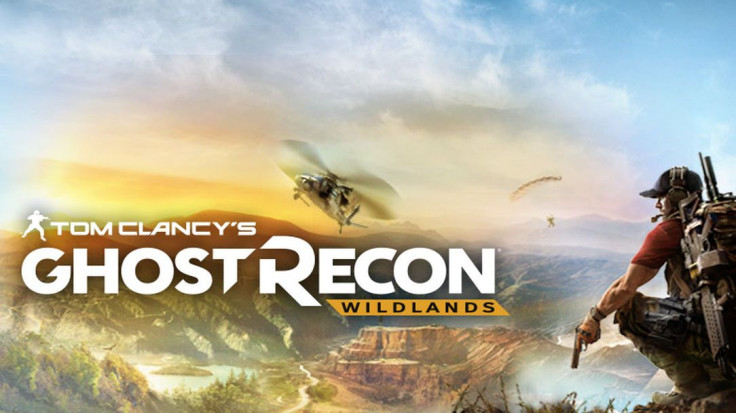 "The Division" is still very much an active game—despite recent sightings of bugs and exploits following its latest Conflict Update—but that has not stopped Ubisoft from moving forward with "Tom Clancy's Ghost Recon: Wildlands."
The company has released a new trailer, seen below, and it has been the latest progress for the franchise since earlier glimpses from E3 2015. The trailer sets the pace for the game's setting, which is in a future Bolivia where soldiers appear to be on a mission of sleuth proportions.
The tagline "Some are soldiers, we are ghosts" prevail in the trailer. More than the setting of the game, "Tom Clancy's Ghost Recon Wildlands" seem to be its most ambitious yet. According to Digital Trends, this title is aimed for an open-world experience for the shooter series. It also has some new angles, particularly those focused on environmental conditions and navigation of the environment via drivable vehicles.
"From deserts and mountains to salt flats and jungle, each of these ecosystems presents different challenges that ultimately affect the way you might approach a mission," said Giancarlo Varanini, communications manager at Ubisoft, to Digital Trends.
Players can already look forward to some of the editions for "Tom Clancy's Ghost Recon Wildlands." Officially, there are three editions on Ubisoft's website. The Standard Edition includes the game. The Deluxe Edition includes the game, the soundtrack and a digital deluxe pack, which includes the map and a few in-game extras. Finally, there's the gold Edition, which includes everything in the Deluxe Edition, plus he Season Pass.
Press Start spotted a few more editions, some of which are retailer-exclusive. These have a few more extras worth checking out, for hardcore fans of the series.
The Calavera Collector's Case, which is an exclusive edition for Uplay Shop, has all of the Gold Edition features, plus a Ghost Audio Headset replica compatible for the PS4 Xbox One or PC. It also has the Santa Blanca Cartel Skull, the Calavera Collector's Box, a Bolivian carrying pouch and three Bolivian postcards.
An EB exclusive edition, the Fallen Angel Edition, features the Gold Edition, alongside a rather creepy but detailed Fallen Angel figurine, the official soundtrack, the game map and Bolivian postcards.
Finally, JB Hi-Fi has the exclusive "Tom Clancy's Ghost Recon Wildlands" Limited Edition, which features the game, an exclusive steelbook with a skull imprint and the Peruvian Connection mission set. Any player who preorders the game will have access to the Peruvian Connection mission set bonus. The mission will take place in the mountaintops of Bolivia.
"Tom Clancy's Ghost Recon Wildlands" trailer (Credit: YouTube/Ubisoft UK)
MEET IBT NEWS FROM BELOW CHANNELS