Taylor Swift ditches MTV VMAs for jury duty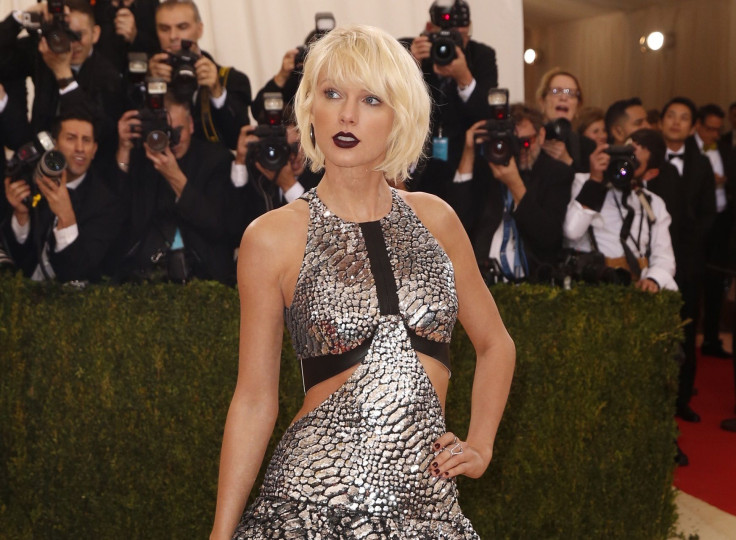 Amidst speculations that she skipped the MTV Video Music Awards to avoid yet another awkward encounter with celebrity power couple Kanye West and Kim Kardashian, Taylor Swift happily took photos with fans on Monday after reporting for jury duty in Nashville, Tennessee.
The 26-year-old pop star was dismissed by a Nashville judge as a potential juror for an aggravated rape and kidnapping case, which conflicts with the schedule of the awards show in New York.
According to Davidson County district attorney spokesman Ken Whitehouse, Swift felt she could not be impartial in the case, given her ongoing civil case in Denver.
"She asked to be left off out of concern for an upcoming trial in Denver where she was – she used the term – 'groped' by a fan at a meet-and-greet," Whitehouse told The Guardian .
David Mueller, a former radio host, sued Swift in September last year, claiming that he lost his job due to false accusations of grabbing the singer's buttocks during a photo shoot in 2013. The singer submitted a counterclaim the following month, in which according to her lawyers she had been "surprised, upset, offended, and alarmed" by the supposed assault.
The "Bad Blood" singer still offered to serve on a jury next time in any other type of case.
A number of photos of the singer with fellow jurors (and fans) spread rapidly online.
The singer had been both an awardee and a center of controversy in past MTV VMAs, particularly in 2009 when West made a scene by storming up the stage to criticise the fact that she had been selected for an award ahead of Beyoncé.
Swift did not receive any nomination at this year's awards show; however, she was mentioned once again by the rapper when he rambled about asking her for permission to name-check her in his song "Famous."
MEET IBT NEWS FROM BELOW CHANNELS