'Star Wars Rebels' season 3 episode 11 not airing on Dec 17, Darksaber plot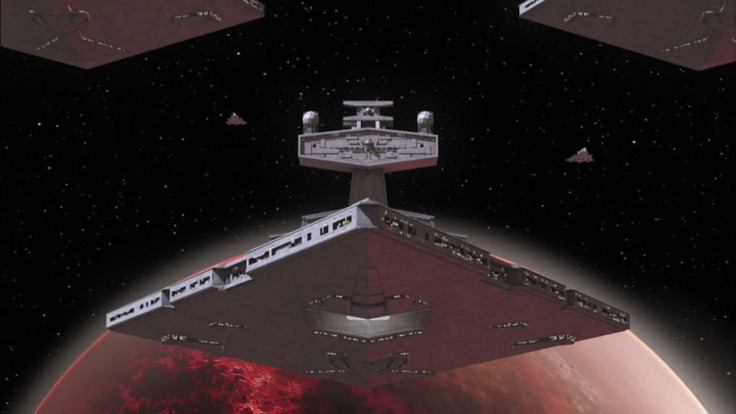 "Star Wars Rebels" season 3 episode 11 will not be airing on Dec. 17. After the events surrounding Maul and Ezra, the plot will now focus on the main storyline. There may also be a connection of the story to "Rogue One."
[Spoiler alert]
In "Visions and Voices" Ezra (Taylor Gray) was haunted by images of Maul (Sam Witwer). In the latest episode of "Rebels Recon" Supervising Director Justin Ridge explained that the Force is "very mysterious." Co-executive Producer Henry Gilroy explained that the visions were manufactured by Maul.
Ever since the two characters opened the holocrons together they have been linked, Gilroy said. Pablo Hidalgo of the Lucasfilm Story Group said that even if the "bond" did not exist, Maul represents this "scary thing" to Ezra. He also pointed out how overworked the young hero has been.
What is perhaps more important than the bond is the personal items found in the cave. Readers may remember seeing the Darksaber there, and this will become important for the plot in "Star Wars Rebels" Season 3 as the story progresses.
The Darksaber now belongs to Sabine (Tiya Sircar). Hidalgo pointed out that the weapon is a symbol of authority for the Mandalorians, and pointed out that past discussions focused on how to unite the warring factions of warriors on the planet. With the weapon, which is a connection between Mandalore and the Jedi, could be used by Sabine to claim leadership position and make people follow her.
The plot of the finale episode will focus on the Darksaber. Will Sabine fight for the right to rule Mandalore?
Meanwhile, the story of Maul and Ezra will continue in "Star Wars Rebels" season 3. They both know that Obi-Wan Kenobi (Voice by James Arnold Taylor) is alive, and he is the key to what they are seeking. The two may now seek him out for their own individual agendas. Episode 11 is now set to air on Jan. 7, 2017.
Credit: YouTube/ Star Wars
MEET IBT NEWS FROM BELOW CHANNELS