'Star Wars: The Force Awakens': Mark Hamill Says Film Is Now In The Hands Of 'Generation Who Were Fans'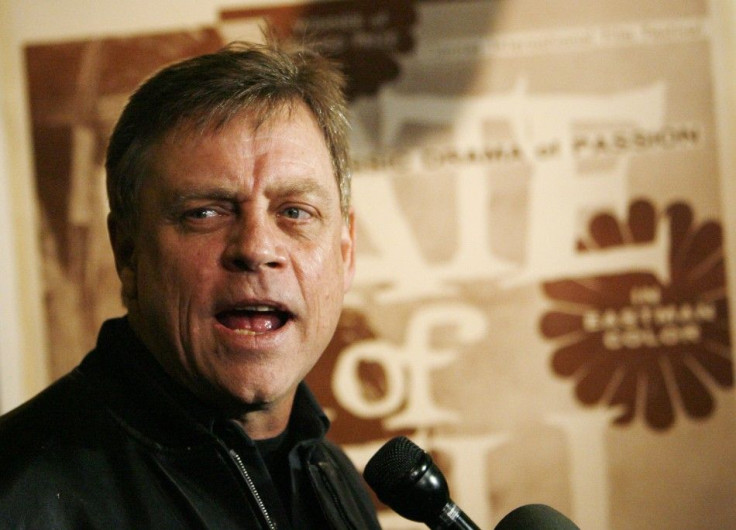 Mark Hamill, who reprises his role as Luke Skywalker in "Star Wars: The Force Awakens," recently revealed that a lot has changed since the release of the last "Star Wars" film, "Episode VI: Return of the Jedi." The actor shared his views about J.J. Abrams' movie at the recent screening of "Kingsman: The Secret Service," saying that the film is now in the hands of "generation who were fans," and a lot has changed in terms of the filmmaking aspect.
According to the actor, the new generation of filmmakers has a fresh perspective to the "Star Wars" franchise. Abrams, who is currently helming the new instalment of "Star Wars," has been a big fan of the franchise, and he also mentioned in his previous interviews that he was initially reluctant to direct the film as he saw the film from a fan's perspective, but he later decided to direct it, Empire reported.
Hamill also said that sincere efforts are being made to keep the film details under wraps. He even joked about the rules that are being followed in the set to avoid any detail from getting leaked. Reportedly, Hamill was asked to wear a robe with a hood so that no reporter can spot him on the sets. "When we made the original films, you had the odd reporter hanging around the studio bribing people to give them stories," Hamill added, according to Screen Rant.
Hamill played Skywalker in the first trilogy of "Star Wars," and it will be after 36 years that a new "Star Wars" film will grace the screens. Reportedly, Abrams is making sure that each and every detail of the film is kept confidential. When the casting of the film was finalised, the actors were reportedly made to sign a strict non-disclosure agreement. They are not allowed to reveal any details about their character, according to the previous report by Hollywood Reporter.
"Star Wars: The Force Awakens" has been set 30 years after the "Return of Jedi" and stars a new set of actors including John Boyega, Daisy Ridley, Adam Driver, Oscar Issac , Andy Serkis and more. Along with Hamill, Harrison Ford and Carrie Fisher have reprised their roles. The principal photography of the film took place in Abu Dhabi and Pinewood Studios. The film is currently in the post-production stage and the music of the film was scored by John Williams. "Star Wars: The Force Awakens" is scheduled to be released on Dec. 18, 2015.
To report problems or leave feedback on this article, email: s.singh@IBTimes.com.au.
MEET IBT NEWS FROM BELOW CHANNELS