Rupert Murdoch Tries to Explain Muslim 'J------- Cancer' Tweets on Charlie Hebdo Attacks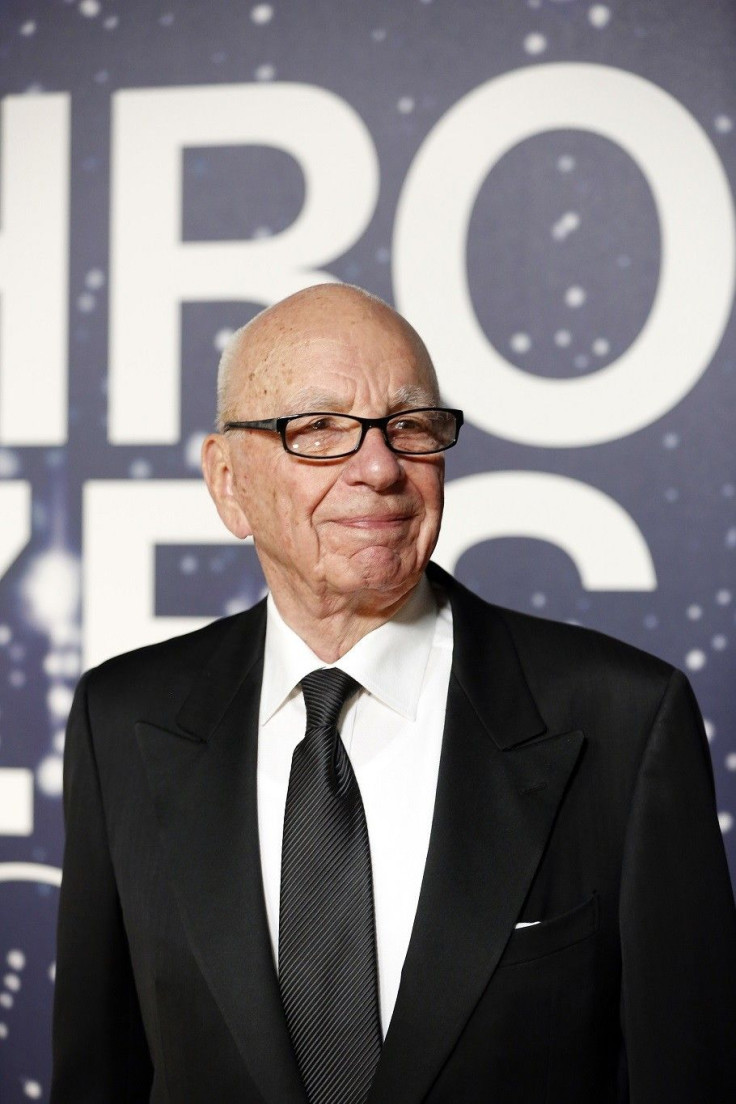 Rupert Murdoch has tried to clarify his tweets about Muslim being responsible for the Charlie Hebdo attacks in Paris. The Australian media magnate backtracked on his previous tweets, but his explanation still left a lot to be desired.
Certainly did not mean all Muslims responsible for Paris attack. But Muslim community must debate and confront extremism.

— Rupert Murdoch (@rupertmurdoch) January 14, 2015
Tens of thousands of jihadi victims are Muslims and millions fighting back. But important for people of all faiths to address the threat. — Rupert Murdoch (@rupertmurdoch) January 14, 2015
The tweets were in response to the social media uproar the 83-year-old News Corporation big boss unwittingly started when he posted earlier tweets blaming Muslims for the shooting at the offices of the satirical weekly newspaper in Paris on January 7. He claimed that until they destroy their "growing j------- cancer," the Muslims must be held responsible.
His sudden backtracking didn't appease people, though. His critics pointed out that as Murdoch still want the Muslims to do something about the small percentage of extremism in the community, Murdoch conveniently left out taking responsibility for the atrocities some Christians commit. They also note that Murdoch's media empire is also to blame for the hate and bigotry in the world.
Here are the tweets that got Murdoch in trouble with social media in the first place:
Maybe most Moslems peaceful, but until they recognize and destroy their growing jihadist cancer they must be held responsible.

— Rupert Murdoch (@rupertmurdoch) January 10, 2015
Big jihadist danger looming everywhere from Philippines to Africa to Europe to US. Political correctness makes for denial and hypocrisy. — Rupert Murdoch (@rupertmurdoch) January 10, 2015
These posts incited criticism and anger from some of his 553,000 plus followers, including "Harry Potter" author JK Rowling and U.S. comedian Aziz Ansari, who both fired back tweets of their own for Murdoch's unwarranted generalisation. Rowling "apologised" for being a Christian like Murdoch, while Ansari sarcastically asked the mogul how can his 60-year-old Muslim parents help destroy terrorism.
Harry Potter Author J.K. Rowling Slams News Corp Exec Rupert Murdoch Over Paris Attack Tweet
Ansari also started a hashtag trend which blames Murdoch for just about anything wrong in the world, including the pettiest stuff. #RupertsFault became a worldwide trend, and had been tweeted by a lot of people mocking Murdoch for his tweets.
I thought that song "I'm in love with the coco" was about hot chocolate. #RupertsFault

— Zach Braff (@zachbraff) January 14, 2015
Goras killed:millions w nuclear bombs TWICE,killed America/Australias native inhabitants,lynched blacks,colonised th world its #RupertsFault — Nadia Jamil (@NJLahori) January 16, 2015
My stomach hurts but I'm hungry #RupertsFault

— StrangeGhost (@ktsg_oitmfs) January 17, 2015
MEET IBT NEWS FROM BELOW CHANNELS