'Rogue One: A Star Wars Story' theory: Ending scene and a Rebel leader cameo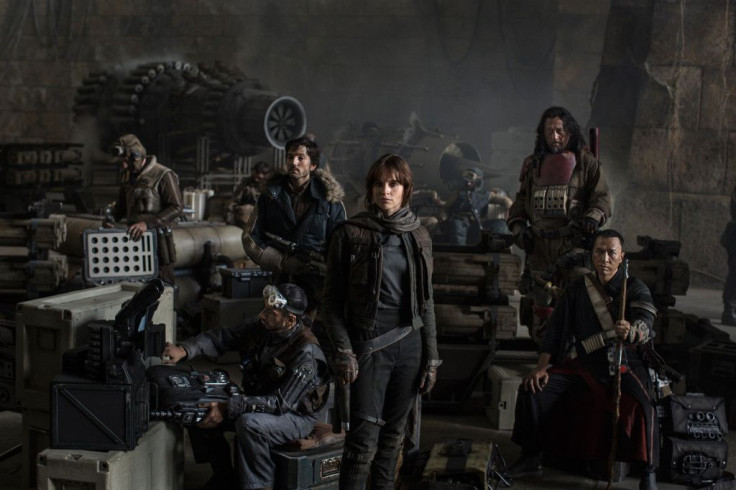 A new theory about "Rogue One: A Star Wars Story" looks at what the ending scene of the film will be. It also examines the possible cameo appearance of a major Rebel leader in the scene, in order for the film to tie in to the original trilogy.
[Spoiler alert]
A video posted on the YouTube channel of Mike Zeroh points out that there has been a lot speculation about the possibility of Princess Leia (Carrie Fisher) having a cameo appearance in the upcoming film. The theory is significant, and this may end up as the last scene in the movie as it was she who put the plans of the Death Star in the astromech droid R2-D2 and sent it to Obi-Wan Kenobi in "A New Hope."
Mike believes that if the film does show Leia, it will be a back shot of the character. The white dress and the buns hairstyle of the character would be enough for the fans to recognize the character in "Rogue One: A Star Wars Story." However, Mike doesn't believe the character will appear in the film.
According to Mike's theory, R2-D2 will be seen towards the end of the film. Later there will be a Tantive IV ship that will be seen attempting to escape an Imperial Star Destroyer, which is also the opening scene of "A New Hope."
R2-D2 will have the plans of the Death Star, and Mike believes the fans could get to see just one hand that will be seen putting the plans inside the astromech droid.
The main plot of "Rogue One: A Star Wars Story" is about Jyn Erso (Felicity Jones) leading a team of Rebels tasked with stealing the plans of the Death Star. According to Mike, there is also an unlikely possibility of the last scene teasing the future journey of Jyn.
MEET IBT NEWS FROM BELOW CHANNELS