Qantas 17-hour Perth-London flight: Tickets will go on sale from April 2017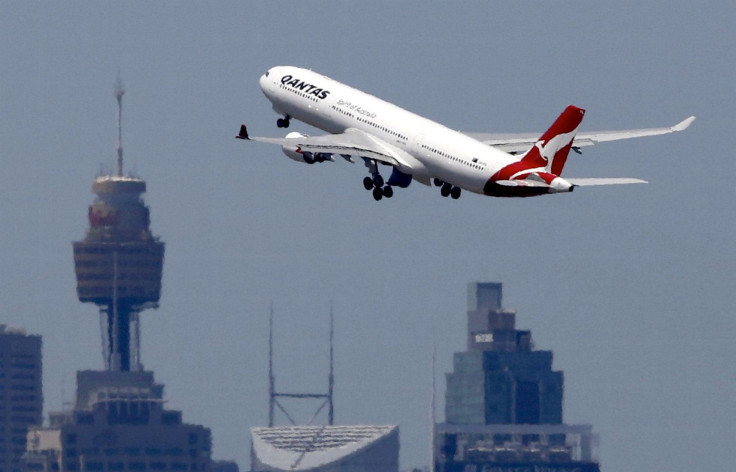 Australia's national carrier Qantas will soon launch first non-stop passenger flight between Perth and London that will cover the distance of 9,000 miles (14,498km) in just 17 hours.
The new service will be launched by Qantas in 2018. However, the tickets will go on sale from April 2017. The Boeing 787-9 Dreamliners to be used on the route will carry 236 passengers.
According to Qantas' Chief Executive Officer Alan Joyce, "When Qantas created the Kangaroo Route to London in 1947, it took four days and nine stops. Now it will take just 17 hours from Perth non-stop."
The longest passenger route is covered by Dubai-to-Auckland Emirates' flight that was started earlier this year in March. The Airbus A380 flight covers a distance of 8,823 miles (14,200 km) in 16 hours 35 minutes. The Qantas passenger flight will cover a distance of 9,000 miles (14,498km) in about 17 hours, beating the previous non-stop record of Qantas Dallas-Sydney route that would take 17 hours to cover 13,800 km.
"From Melbourne and Sydney and all other destinations in Australia, it will save you an hour going through Perth compared to Dubai or Singapore or other destinations," said Joyce. "It's great news for travellers because it will make it easier to get to London. It's great news for Western Australia because it will bring jobs and tourism. And it's great news for the nation, because it will bring us closer to one of our biggest trade partners and sources of visitors."
Federal tourism minister Steven Ciobo has stated that the business as well as tourism in Perth will grow because of this flight as Perth will become a hub for passengers from eastern Australia as well as Britain. Ciobo also said that the UK is Australia's third-largest source of international visitors, with 660,000 people travelling from there to Australia in 2015.
Furthermore, the state government has decided that it will invest $14 million into upgrading the airport terminal that includes quarantine and border control facilities as part of the plan.
MEET IBT NEWS FROM BELOW CHANNELS