'Prison Break' Season 5 spoilers: Sarah Wayne Callies missed 'friend' Wentworth Miller, teases Michael-Sara reunion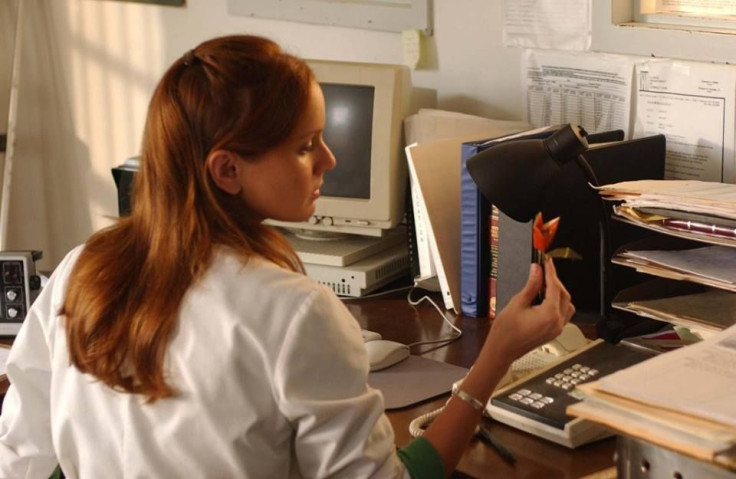 Sarah Wayne Callies, who plays Dr. Sara Tancredi in Fox's "Prison Break," recently fuelled fan speculation of a Michael-Sara reunion despite earlier reports that the two would not be reunited at the very beginning of Season 5. Wentworth Miller, who plays Michael Scofield, is seen looking into Sarah's eyes as the two prepare for a shot.
"Missed you, my friend," Sarah captioned the photo.
[Spoiler Alert] Fans went crazy over the photo as they love to see the pair together and also because it has been revealed that in the upcoming season, Sara will be settled with new husband Scott Ness (Mark Feuerstein). Michael and Sara's son, Michael Jr (Christian Michael Cooper), is expected to play a major role in reuniting his parents.
Therefore, a reunion at the very beginning seemed unlikely, as it would take a lot on Sara's part to breakup with her husband and go back to her former lover who she thought was dead. However, the new snap showing the two enjoying their shoot and looking into each other's eyes, has refuelled speculations that fans may not have to wait that long to see the two romance on screen again.
There's yet another reason why a Michael-Sara reunion may take time. Sara will find out through Michael's brother Lincoln Burrows (Dominic Purcell) that Michael is alive but in a prison in Yemen. It may not be possible for Sara to leave everything behind and straightaway join hands with Lincoln to plan an escape. Hence Lincoln may have to go to Yemen only with Sucre (Amaury Nolasco) and C-Note (Rockmond Dunbar) to get Michael out.
However, the good thing is the two still have that chemistry alive and kicking and that's what fans will eagerly wait to see on screen.
In the meantime, Purcell is keeping fans updated about the "unfortunate accident" he faced in Morocco that could have got him killed. A huge chunk of the set dislodged and fell on his head. The star suffered serious injuries, broke his nose in two places and received a hundred stitches on his head. The actor is fine and recovering and did not forget to keep his fans updated.
MEET IBT NEWS FROM BELOW CHANNELS