'Poldark' series 4 introducing new villain that 'everyone will love to hate'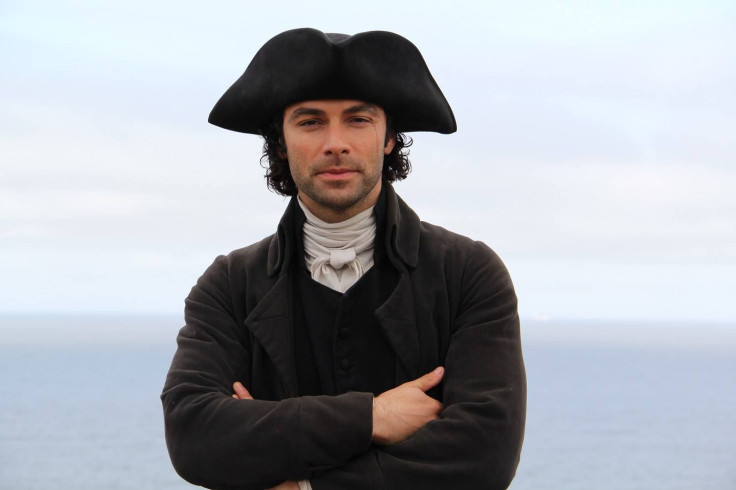 There will be a new villain in "Poldark" series 4, and it will be someone that fans will "love to hate," according to series creator and writer Debbie Horsfield. The cast and crew are currently filming for the show, which will premiere sometime next summer.
The new villain next year is Monk Adderley, Horsfield revealed in an interview with Radio Times. This is a character that Ross (Aidan Turner) will meet in London after taking George's (Jack Farthing) seat in the parliament.
"He's completely amoral but such a vividly drawn character," Horsfield said about Monk Adderley. The villain is George's friend, and he will clash with Ross. The writer described the new character as someone "everyone will love to hate."
Ross has not been keen on going to Westminister, but something "catastrophic" will happen in the premiere episode of series 4, forcing the young miner to rethink his approach in chasing power and position. Ross will realise that to have the power to make the changes he wants, he will have to "get out o his comfort zone."
A change of scene from Cornwall to London will be a "treat" to viewers, according to Horsefield. The other characters that fans will get to meet in London are Prime Minister William Pitt and anti-slavery campaigner William Wilberforce.
On the personal front, series 4 will explore why Demelza (Eleanor Tomlinson) chose to go with Hugh Armitage (Josh Whitehouse). Horsefield teased that Demelza's reasons were "many and complex."
On the positive side, things will look up for Morwenna (Ellise Chappell) and Drake (Harry Richardson). However, fans will have to prepare because apart from the "affirming storylines," there will also be some "utterly tragic ones" next year.
There has been no announcement of the exact release date for "Poldark" series 4. A source has reportedly said they expect the show to return by early summer next year.
MEET IBT NEWS FROM BELOW CHANNELS