'Poldark' season 3 episode 5 preview: Prison break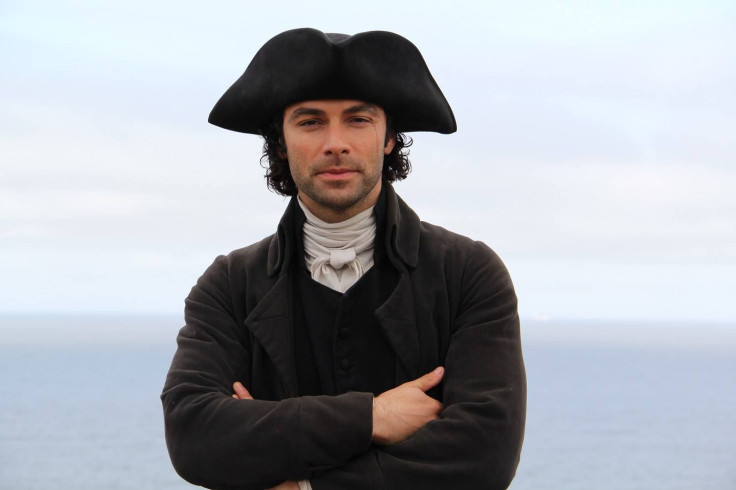 Get ready for some action in "Poldark" season 3 episode 5, as Ross (Aidan Turner) assembles a group of men to go on a daring prison break mission. Apart from the dangers of the mission, the miner has to face other challenges back home. A preview video of the next episode also teases a major character in deep trouble. The following article contains spoilers.
When Ross hears about his friend Dwight Enys (Luke Norris) held captive in a French prison, he can't just stand by and do nothing. A preview video of the episode posted on YouTube shows some of his men wondering how to help the good doctor. Ross has an idea.
Demelza (Eleanor Tomlinson) is concerned about the rash action her husband is going to take. Breaking into a French prison and rescuing his friend seems like a straightforward and simple thing to do for Ross, but the mission may have dangerous consequences.
A prison break means loaded rifles on both sides, and somebody is bound to get hurt. Things are not looking good for Drake (Harry Richardson). Will the character be in mortal danger? How would Morwenna (Ellise Chappell) react?
The love between Drake and Morwenna shifted into high gear towards the end of the previous episode. However, George Warleggan (Jack Farthing) will continue to be a problem not only for the young lovers but also for Ross.
George gets wind of the rescue attempt in France. The cold-hearted businessman, who is now the magistrate of the town, sees another big opportunity to take on his biggest rival, Ross.
While Ross and the others go on this rescue mission, Caroline Penvenen (Gabriella Wilde) will wait anxiously for news about her husband. She is hoping to have a ceremony at the church once Dwight is back to make people believe she just got married.
MEET IBT NEWS FROM BELOW CHANNELS