Perth Mint considering banning staff from wearing underwire bras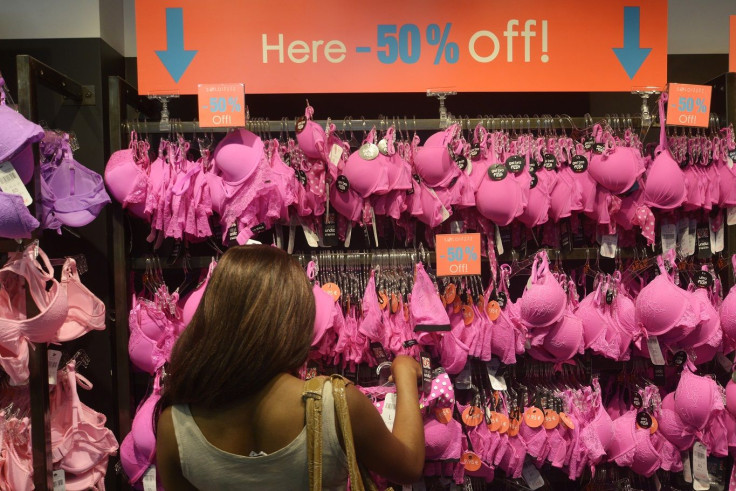 Perth Mint employees could be forced to give up their underwire bras for non-wired versions soon. The manufacturing facility is considering a ban on all clothing with metal, including underwire brassieres, in a bid to increase security.
The company undertook a recent review that covered a number of security issues, including an alleged case of a $50,000 gold bar theft by an employee. The review found that staff and contractors who access high-security zones should wear clothes that don't have any metal. This would include zippers, metal buttons, clasps in bottoms and upper wear, as well as underwire bras.
The proposal was called "disgraceful" by Steve McCartney, secretary of the Australian Manufacturing Workers Union. The company, he said, should find a less intrusive way to deal with security matters, one that does not allegedly discriminate women.
"It's without any real science behind it and without any real discussion," he said. "I'm pretty sure they could find the technology that excludes women from having to go through this embarrassment. We think it's an attack on women's rights and an attack on women."
However, Perth Mint did not think it was discriminative. General Manager Human Resources Jane King said the staff had "overwhelmingly positive" feedback on the proposed ban, the West Australian reports. She added that they were considering two options: One involved the use of metal-free uniforms that must be worn at all times, while the other would see staff change into metal-free clothing when exiting security checkpoint, which could be set off by metals in clothing, such as buttons, clasps, zips and underwire bras. The second option would see a scanner checking the employees' clothes for precious metals, and they could change back into their own clothes after the checkpoint.
"The feedback from our 240-strong workforce to this proposal has been strongly supportive," King claimed. "As is our long-standing position at Gold Corporation, we think very carefully about changes to policy that affect our workforce, because our staff are our biggest asset."
She added that the proposal would not threaten the integrity or privacy of staff. Perth Mint said visitors wouldn't be affected by the proposed ban.
MEET IBT NEWS FROM BELOW CHANNELS