Perfectly Realistic Latest Sex Dolls from Japan Providing Impression of the Real Thing: An Instant Hit Among Buyers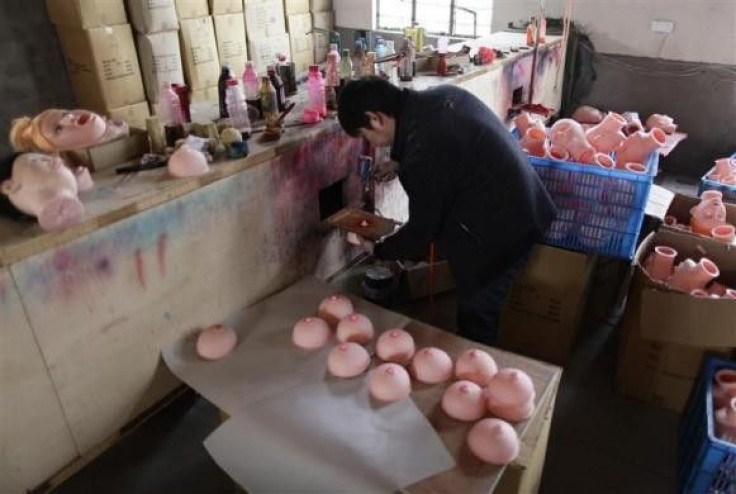 The demand for sex never fades away. To satisfy this ever-increasing demand, lots of brilliant minds are trying to come up with new products every day.
A Japanese company is all set to make a lot of sales.
According to the report by Daily Mail, this company has successfully created the most realistic and genuine-looking sex doll that gives buyers a sense of completeness with real feeling of skin and authentic glance.
The company named Orient Industry claimed that their latest range of sex dolls, made of high-quality silicon, are so fulfilling in every way that it is truly hard to distinguish them from a real girlfriend at first sight.
These non-inflatable dolls are being sold in the market under the brand Dutch Wives, a Japanese term for a sex doll. The sales pitch used is that anyone who buys one will never look for a real girlfriend again.
Each of these dolls costs a little over £1,000, and their take-up rate indicates high sales. The company is giving every credit of their success to two factors - authentic skin and the eyes of the dolls.
They also provide an interesting selection of clothing so that the new owner can select from them.
Another promising thing with this company is potential buyers can also customise the dolls by choosing the bust size, look and hair colour of their doll.
Company spokesman Osami Seto said "The two areas we identified as really needing improvement were the skin and the eyes. We feel we have finally got something that is arguably not distinguishable from the real thing."
These dolls are products of a high-tech industry in Japan, which is continuously evolving to make sex toys as realistic as possible.
The latest models of the dolls come with movable joints so that the buyers can place them in any position they want to when making love to their doll.
MEET IBT NEWS FROM BELOW CHANNELS