'Outlast 2' review: Pros, cons and comparisons to first game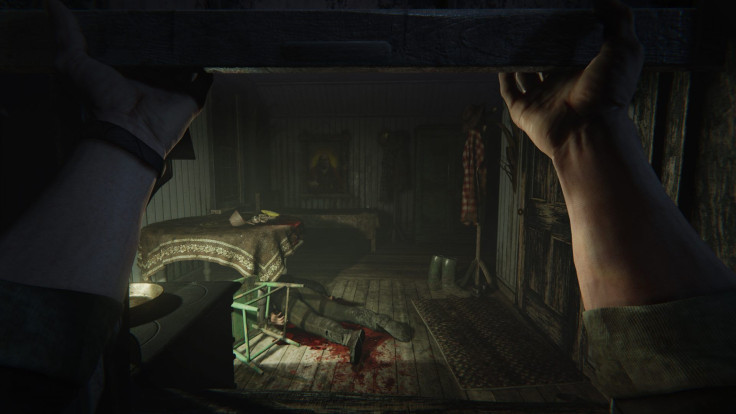 "Outlast 2," the sequel to Red Barrels Studio's first-person survival horror video game from 2013, has recently been released. With its launch comes the inevitable reviews that trail the game, especially considering its predecessor was met with praise and positive feedback. The questions lying on everyone's minds now is if the sequel has managed to live up to all the hype it was surrounded by prior to its release, and if it can step out from under its predecessor's shadow.
On average, the game has received some mixed reviews with above average scores. At most, its lowest grade comes from GamesRadar, whose own Louise Blain gave the game a 2.5 out of 5 mark. Blain noted that the excessive amounts of death within the game — that is, the main character dying countless of times regardless of a player's efforts — had proven to be extremely frustrating. Additionally, the game giving its players directions was wonky at best, sometimes leading others to go around in circles due to weak signposting. While Blain praised the game for its story, saying that Red Barrels Studio definitely knows how to handle the horror genre, the title's actual gameplay ultimately eclipsed what remaining saving grace it had.
On the other hand, other outlets — such as PC Gamer and IGN, who gave the game a score of 85/100 and 8.3/10, respectively — pointed out that the sequel managed to successfully build upon and improve elements from the first game. PC Gamer's James Davenport praised the game's setting, stating that the story's themes added to its scare factor. However, Davenport also pointed out that the game's AI (artificial intelligence) and its weaknesses later on surfaced upon closer observation, as there were several situations that prompted seemingly random attacks and instant kills.
Meanwhile, in a similar vein to the remarks made by Blain and Davenport, IGN's Lucy O'Brien commented on the game's navigation and how it was more inconsistent than anything, adding more on how several one-hit kills added to the frustration that other players have seemingly experienced upon handling the new game. Regardless, O'Brien praised the game for its creative direction and how its world-building added to the horrors within the story, especially since the location provided a much broader expanse than what had been offered in the first game.
"Outlast 2" is now available for the PlayStation 4, Xbox One and Microsoft Windows. Watch the game's latest trailer below:
Source: YouTube/Red Barrels
MEET IBT NEWS FROM BELOW CHANNELS