'Outlander' star Sam Heughan is 'desperate' to do this exciting air race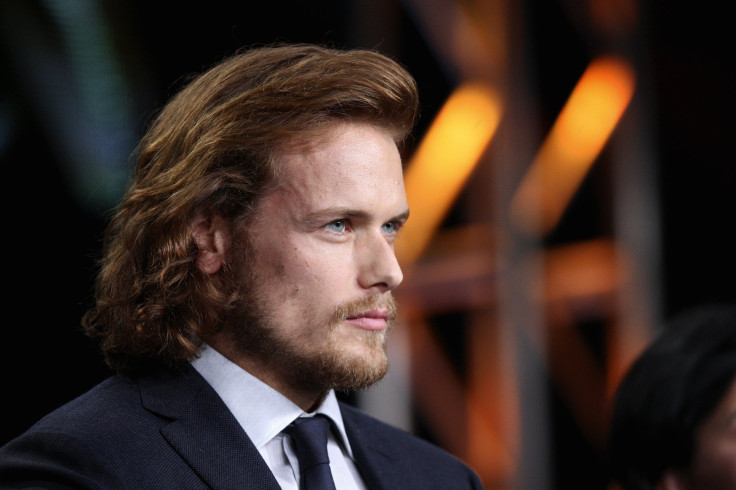 Since the filming of "Outlander" has wrapped, Sam Heughan now has some free time on his hands. The actor has been cast in the film "The Spy Who Dumped Me," which is still in pre-production. With time to spare, he is also focusing on an exciting air race.
In a post on Instagram, Heughan said he is "desperate" to try the Red Bull Air Race World Championship. The race involves solo pilots navigating an obstacle course, which involves planes completing tight turns through a slalom course known as "Air Gates."
Heughan shared a video of one of the pilots navigating his plane from a championship held in Budapest. Given the danger involved, the contestants take turns in the competition; their time is recorded to select the champion.
The race is open to pilots from around the world, and the event is broadcast live in many countries. The popularity of the race draws huge crowds. Past races have taken place in Kemble in England, Budapest in Hungary and Reno in the US.
Should the actor get involved in this race? Since most of these races take place over water, they are, after all, relatively safe.
The post by Heughan got mixed responses from fans. While some invited the actor to their cities to watch or take part in a race there, others considered him to be an adrenaline-junkie who may not stop until a few bones are broken.
"Not until you are done filming 'Outlander,'" a concerned fan wrote in reply to Heughan's post. The Starz TV series has already been picked up for season 4, preparations for which are already underway. Given the popularity of the show, which is growing every day, and the fact that there are more books by Diana Gabaldon that have been released already, the series is expected to continue for many years.
Credit: Sam Heughan/ Instagram
In case you missed it:
A short video clip from "Outlander" series with a ghostly voiceover saying "mine" had the fandom confused about whose voice it actually is. The obvious choice was between Jamie Fraser (Sam Heughan) and Frank (Tobias Menzies). Now, co-executive producer Maril Davis has solved the problem by giving an official answer. Meanwhile, Diana Gabaldon and Andrew Gower (Prince Charles Edward Stuart) shared funny moments at the Denver Comic Con. (Read more : 'Outlander' dilemma solved: Producer reveals whose ghost voice is heard in short clip; Funny moments from Denver Comic Con).
MEET IBT NEWS FROM BELOW CHANNELS