'Outlander' season 4: 'Bunny ears' behind-the-scenes picture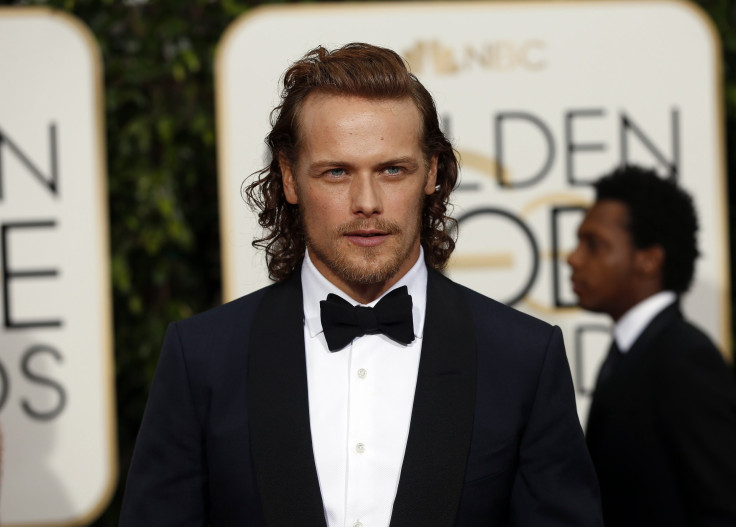 Jamie (Sam Heughan) and Claire (Caitriona Balfe) will be living it up in the New World in "Outlander" season 4. Two new behind-the-scenes pictures of Heughan and Balfe together have been released online, teasing the costumes, the looks of the characters, and a beautiful set location.
The official Twitter page of the TV series has posted a picture of Heughan and Balfe on the set in full costume. Jamie will be back in his leather jacket, and Claire too will be back in her earth colour clothes. The Sassenach will start sporting her greying hair more prominently from the next season, and the Scotsman will start using his walking stick more extensively.
Unbeknownst to Heughan, Balfe put "bunny ears" to her fellow cast member in the picture. " WHAAAAAT???" Heughan said reacting to the post [see below].
Heughan shared another picture taken at that same location [see below]. " You can't see the trees for the woods," the actor wrote in the post.
Meanwhile, a new interview of Heughan has surfaced online. In an interview with RadioTimes, the actor was asked questions to check just how much he knows about the show.
It has been a while since Heughan has seen the previous seasons of the show, he admitted in the interview, and added that maybe it is time to go back and watch all the episodes. Still, the actor got most of the questions right.
The very first episode of the show was called "Sassenach," a relatively easy question. The idea for the character Jamie came from a "Doctor Who" character named Jamie McCrimmon, and Heughan was asked to name the actor who played this role in the Sci-Fi TV series. Heughan got this one right. He pointed out that Frazer Hines played that role and the actor is also a part of the "Outlander" TV series, playing the role of Sir Fletcher Gordon.
Credit: Outlander/ Twitter
Credit: Sam Heughan/ Twitter
MEET IBT NEWS FROM BELOW CHANNELS