'Outlander' season 3: Sam Heughan and Caitriona Balfe on Print Shop scene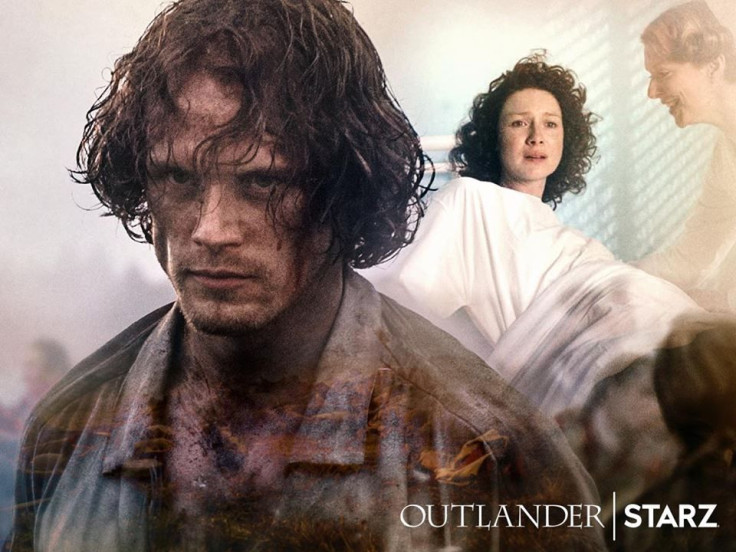 Sam Heughan (Jamie) and Caitriona Balfe (Claire) have appeared in a new video to talk about the Print Shop scene in "Outlander" season 3. Meanwhile, the writers of the show answered fan questions in an online Q&A. The following article contains spoilers from the episodes that have already aired.
The Print Shop scene was perhaps most highly anticipated by fans this year. Almost the entire episode was dedicated to this reunion. In a new video (see below), Heughan and Balfe spoke about the anticipation and the events after the two characters meet.
Balfe said that in twenty years of Claire's life, no one came close to Jamie. When she discovered he was still alive after the Battle of Culloden, she raced back in time to be reunited with the love of her life. Heughan said that his character has built a new life in Ediburgh, so he wasn't expecting Claire to return. His first reaction "unfortunately" was to faint. Balfe, on the other hand, said that her character felt a lot of insecurity, which fans would not generally associate the character with.
Co-executive producer Maril Davis said the reunion episode had "shadows of the wedding night"; however, she pointed out that it had a "much different feeling." It has been a long time since the two characters have been in each other's arms, and they are different people now. Davis added that the two characters are trying to "find that rhythm" with each other.
Although the reunion happened beautifully, Davis pointed out things that they haven't told each other yet. Jamie apparently has some secrets in Edinburgh, according to Heughan.
Meanwhile, the writers answered a few questions about "Outlander" season 3 (see below). There were a few surprises for book fans, which writers tried to answer, and at the same time promised to share more details in a podcast later this week.
Credit: Outlander/ Twitter
MEET IBT NEWS FROM BELOW CHANNELS