'Orphan Black' follows in 'The Walking Dead' footsteps with after-show talk show 'After The Black'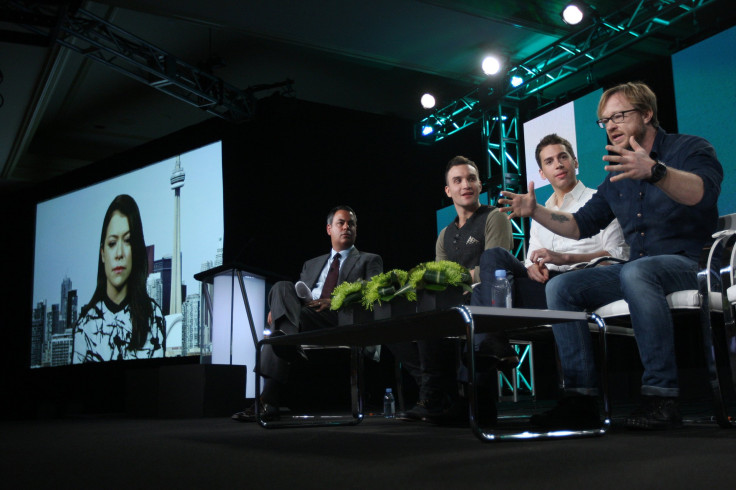 "Orphan Black" is set to launch its fourth season in the next months and, with it, the BBC America series will be featuring an after-show talk called "After the Black." This will be the first time that it will have a post-season talk show, following the lead of "The Walking Dead."
According to Variety, "After the Black" will air every week, after the new episodes of "Orphan Black" Season 4. The talk show will last 30 minutes, featuring Ajay Fry, Teddy Wilson and Morgan Hoffman as hosts. The show will showcase upcoming episodes and storylines, special segments and behind-the-scenes clips. The follow-up talk show will also provide an exclusive first glimpse on future episodes and the inspiration and stories in creating the series.
Tatiana Maslany, star of "Orphan Black," and Kevin Hanchard will be present during the first installment. "After the Black" will debut at on Apr. 14 at 11 p.m., right after the Season 4 premiere of "Orphan Black."
Entertainment Weekly notes that the format is quite similar to "Talking Dead," a follow-up talk show that focuses on the events and storylines surrounding the creation of the AMC show "The Walking Dead" and "Fear the Walking Dead."
At the WonderCon panel, "Orphan Black" showrunners John Fawcett and Graeme Manson gave a few insights on what to expect in Season 4. Sarah (Maslany) will return home to search for a mysterious new ally linked to the deceased clone Beth, whose identity Sarah took during the first episode of the series. The showrunners teased that there will be more to tell about Beth's backstory and the events on that fateful night on the tracks.
The producers did not share what became of Delphine (Evelyne Brochu) after she was shot in the season 3 finale. However, they shared that the character will appear in the next season. At the start of the new season, Cosima will struggle to move on and try to search for answers. The relationships between the clones and their loved ones will be tested in Season 4. The risks will be bigger and Sarah will be looking for the warmth that she used to have with her family.
A new clone, M.K., as well as Krystal, will also appear in the next season.
"Orphan Black" Season 4 will premiere on Apr. 14 at 10 p.m. on BBC America.
Check out the trailer for the fourth season here.
Source: YouTube/BBC America
MEET IBT NEWS FROM BELOW CHANNELS