OnePlus 5 specs and features everyone expects; OnePlus 3T receives Google Assistant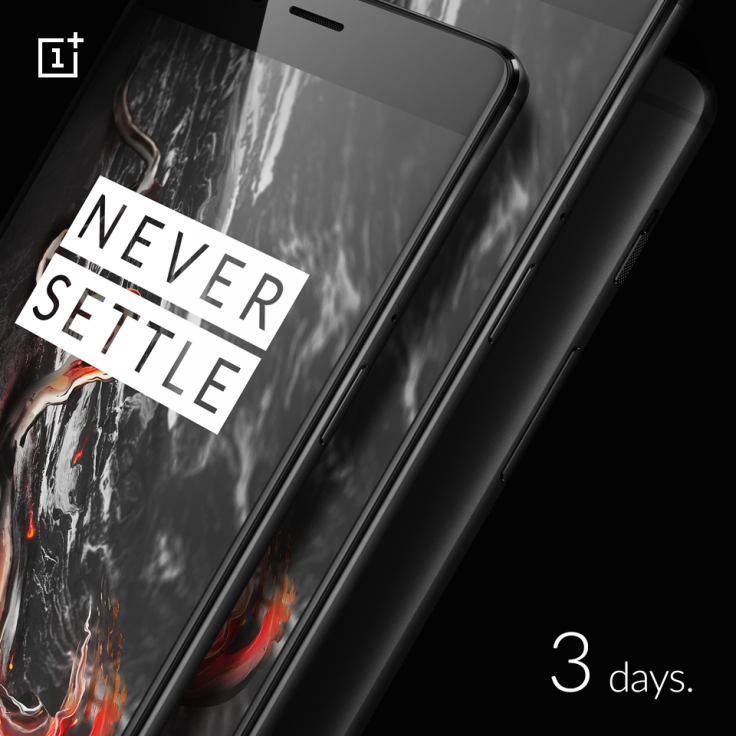 OnePlus 5 may soon be announced. The company has really gotten into the habit of producing top-quality smartphones that are taking the world by storm. OnePlus 3T is a prime example of a highly-advanced smartphone. It is also considered one of the best Android phones in the market today.
The smartphone uses a Qualcomm Snapdragon 821 processor and 6GB RAM to compete against some of the biggest names in the industry. The device also features 16MP rear and front cameras, dual-SIM slots, 3,400 mAh battery and 64/128GB internal storage options. The 64GB variant costs US$439 (AU$580 approx) and the 128GB Model costs US$479 (AU$630 approx). Fans are wondering how the company will better this amazing configuration with the upcoming handset.
Many could be wondering why the smartphone maker is naming its upcoming flagship OnePlus 5 and not OnePlus 4. As per Chinese tradition, "4" is an unlucky number. Skipping numbers is common in the tech industry. Earlier in March, well-known tipster Evan Blass shared a photo on Twitter, which is a OnePlus wallpaper with the words "Never Settle." This led many to believe that the company could soon be announcing its next flagship. Experts believe that the phone will be released in the third or fourth quarter of this year.
According to Tech Times, OnePlus 5 could be coming with a Snapdragon 835 processor, if the company wants to further upgrade the processor in OnePlus 3T. An 8GB RAM, Quad HD display/dual-curved edge AMOLED screen, 23MP rear camera, USB Type-C ports and IP68 rating are some other features that could be added to the upcoming flagship. As the 3T is already boasting some of the best specs in the market today, fans are clueless as to what else OnePlus could include in the next instalment.
Meanwhile, another tweet has confirmed that Google Assistant has arrived in the OnePlus 3 and 3T handsets. The assistant is slowly capturing huge pools of Android users. The assistant was previously only limited to the Google Pixel handsets. The virtual assistant is landing up on various devices. The Google Assistant was seen rolling out to many Marshmallow and Nougat devices earlier this month. However, users hardly noticed it as it was silently replacing Google Now. The assistant differs from the other in the AI department, writes Trusted Reviews.
The assistant makes more extensive use of the AI algorithms. The Google Assistant is not only limited to smartphones, as it also available on the NVIDIA Shield Android TV box, Android Wear 2.0 and Google Home speaker. Stay tuned on IBT AU for more updates on OnePlus 5 and OnePlus 3T handsets.
MEET IBT NEWS FROM BELOW CHANNELS