Niall Horan's 'This Town' debuts no. 1 on Billboard + Twitter Top Tracks, goes on Twitter to answer various fans' questions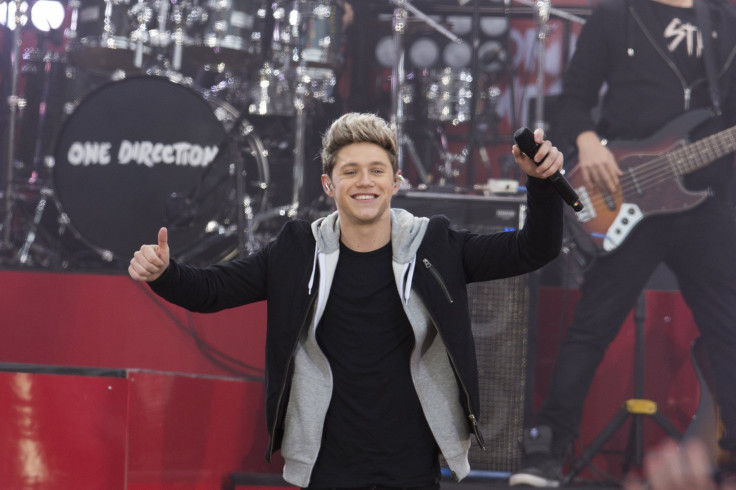 One Direction might have started to fade into the long history of boy bands, but Niall Horan -- who was one of the last remaining members -- is going forward in his solo career. His first single, "This Town," debuted at no. 1 on the Billboard + Twitter Top Tracks chart, and he has no plans of stopping.
READ: One Direction's Louis Tomlinson to debut new girl group under own record imprint label from Sony
It was Sept. 29 when "This Town" was surprisingly released by Neon Haze/Capitol Records to all digital distributors and streaming services. Since then it has, according to Billboard, been the most shared and/or mention song on Twitter in the US, which is why the single is now no. 1 on the chart. Songs are graded by the volume of shares and mentions in the span of a week in order to determine the rank.
Niall also released a "1 Mic, 1 Take" video of the song on Vevo and YouTube. Currently, the video has been viewed more than 6.6 million times.
READ: Niall Horan drops 'This Town,' One Direction band mates throw support to the new soloist [VIDEO]
"This Town" is also doing relatively well on the Billboard Hot 100. It debuted at no. 63 with just one day of sales under its wings and only four days of radio airplay. Meanwhile, the song also hit no. 6 on the Digital Song Sales chart, as it sold over 48,000 downloads on its first day of release.
Niall admitted on Wednesday, that it took around 3 hours to write "This Town," as there were some arguments over the song's chorus. All the right choices seem to have been made, as evidenced by the single's success. However, that is not the only question that Niall answered, as he took the time to address other questions as well.
The 23-year-old singer talked about his love for golf, the guitar and touring. Niall shared that what he misses most about the experience is the the people that were always around for some fun, especially the crew that worked with One Direction.
He also had some advice to share for struggling singers and artists.
MEET IBT NEWS FROM BELOW CHANNELS