'The New Celebrity Apprentice' episode 2 spoilers: Differences between team members crop up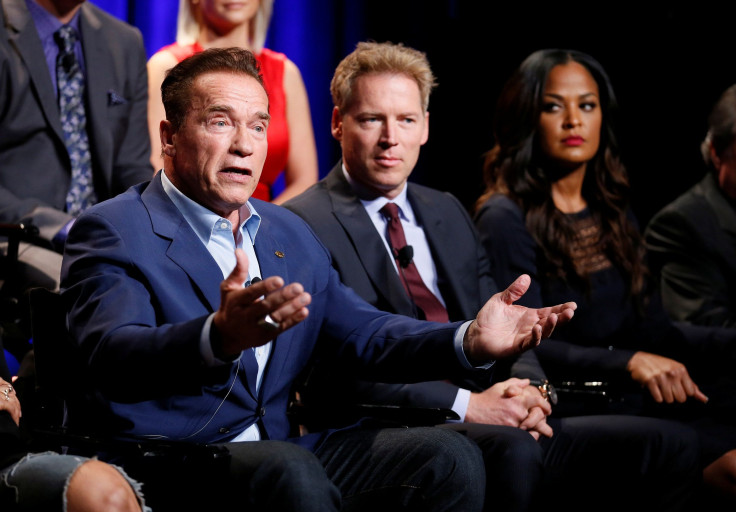 "The New Celebrity Apprentice" episode 2 titled "Fire Up That Chopper" will observe the contestants being put to the test once again. A lot of differences between the team members will be seen and that will cause one of the teams (men and women) to lose the task.
In the forthcoming episode of the show, the contestants will be directed to create a live health segment, which shall showcase Welch's grape juice. James Beard award-winning Chef Rocco DiSpirito will join governor Arnold Schwarzenegger along with prominent entertainment attorney Patrick Knapp Schwarzenegger to keep an eye on their performance.
During the task, the audience will witness a lot of arguments between the contestants as a lot of differences will crop up between team members. While the teams, women and men, will strive to make informative as well as entertaining segment, one player will be made to learn the importance of tasks during the course of the show. Who will it be? Most likely Carson Kressley.
In "The New Celebrity Apprentice" episode 2, Carson Kressley is suspected to be the non-serious participant in the task. This is inferred from his performance in the last episode, where the clients hinted that there was lack of enthusiasm from his side, and therefore, from the the men's team.
The aftermath of the task will be equally interesting as the task itself will be. "One team clashes over creative while a player on the opposing side struggles to navigate disagreements among very opinionated teammates, resulting in a surprisingly emotional boardroom showdown," reads the synopsis of the episode.
To whom governor Arnold will say "you're terminated" remains a mystery to be solved when "The New Celebrity Apprentice" episode 2 airs on Jan.9 on NBC at 8PM ET. It is not clear as of now if the show will air in Australia.
Read More: 'The New Celebrity Apprentice' episode 1: Not much has changed; fans miss Donald Trump
MEET IBT NEWS FROM BELOW CHANNELS