'NCIS' season 15 episode 11 spoilers: Bishop and Torres go undercover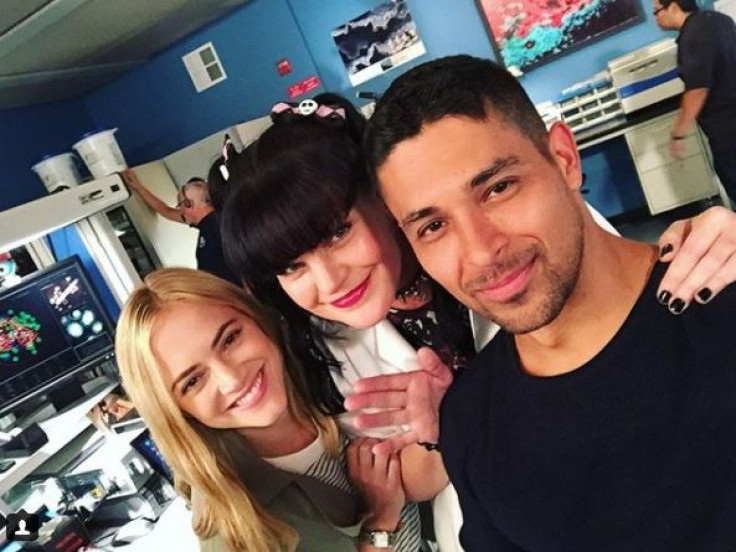 The "NCIS" cast 2017, which includes Emily Wickersham (NCIS Special Agent Eleanor "Ellie" Bishop), Wilmer Valderrama (Nicholas "Nick" Torres), Mark Harmon (NCIS Special Agent Leroy Jethro Gibbs), Pauley Perrette (Abby Sciuto), Sean Murray (NCIS Special Agent Timothy McGee), Maria Bello (Special Agent Jacqueline "Jack" Sloane) and Jennifer Esposito (Alex Quinn), will have a new episode titled "High Tide," which airs in the US on Jan. 2, 2018. It will show Torres and Bishop going undercover as a criminal couple.
Spoiler alert: This update has additional 'NCIS' spoilers 2017. Read on only if you want to know more about what happens in 'High Tide.'
According to a press release from CBS, "NCIS" season 15, episode 11 will show Bishop and Torres in an undercover mission that involves them pretending to be a criminal couple for hire. They will be part of a sting operation that intends to track illegal drug-running in the Norfolk civilian marina. Tony Wharmby directed the episode, which was written by Steven D. Binder and David J. North.
'High Tide' guest stars
The Internet Movie Database (IMDb) reports that Charlene Amoia (Denise Mancuso) will appear in this episode. She will be joined by Jozef Fahey (Jared Turner), Ramiz Monsef (Mitchell Young), Jamie Sorrentini (Francine "Frankie" Mancuso), Kevin Ashworth (Richard Lane) and Marshall Allman (Donnie James Bailey). The other "NCIS" cast members such as David McCallum (Dr. Donald "Ducky" Mallard), Duane Henry (MI6 Officer Clayton Reeves), Rocky Carroll (NCIS Director Leon Vance), Brian Dietzen (Dr. Jimmy Palmer), Michael Masini (Alex McKenzie III) and Jonathan Kite (Chet Goodman).
'NCIS 15' episodes: 'Double Down' and 'Dark Secrets'
The episode before "High Tide" was "Double Down" and it aired on Dec. 12 in the US. It was written by Christopher J. Waild and directed by Alrick Riley. It showed Sloane and Torres in Afghanistan running protection detail for US Senator John Phillips (James Morrison). Unfortunately, they had to hurry back home when the senator's son was confined in the intensive care unit (ICU). They also had to investigate on what caused the injuries that were inflicted on the senator's son.
"NCIS" episodes air in Australia on Tuesdays at 8:30 pm on Channel Ten. It also airs on CBS in the US every Tuesday at 8-9 pm ET/PT. The next episode featuring the Naval Criminal Investigative Service team is "Dark Secrets," and it will air on Jan. 9. Stay tuned for more updates and spoilers about Gibbs and the rest of his crew.
MEET IBT NEWS FROM BELOW CHANNELS