Naomi Watts' 'Gypsy' has many sex scenes, lesbian kiss and more [WATCH VIDEO]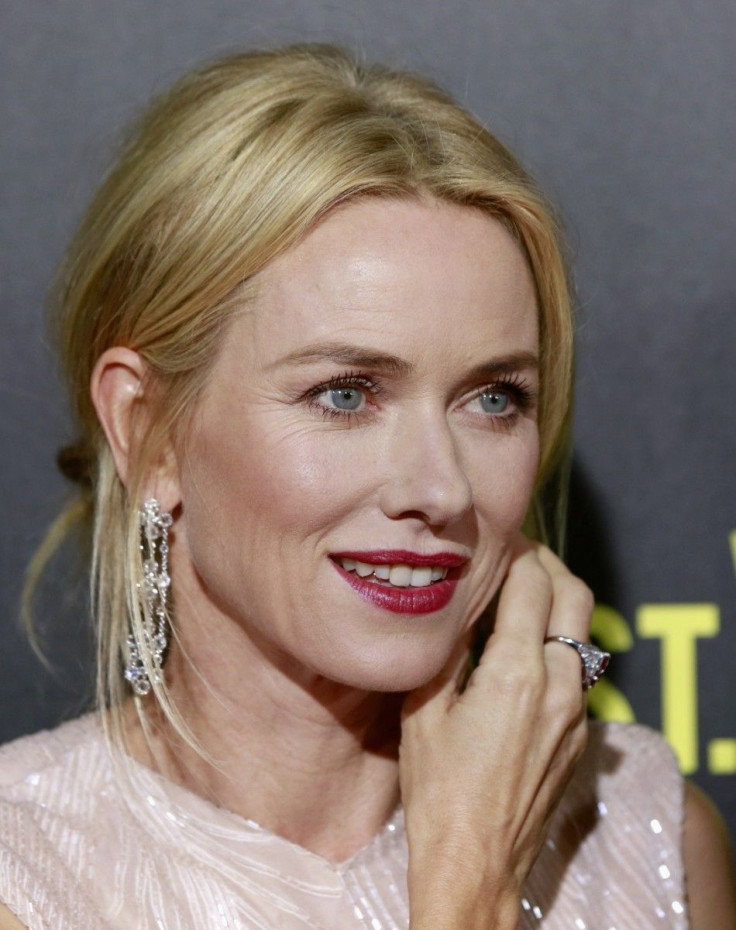 Netflix has dropped the steaming hot trailer of its new original series "Gypsy," which stars Aussie actress Naomi Watts in a role of a sex-hungry doctor. Directed by "Fifty Shades of Grey" director Sam Taylor-Johnson, the movie depicts Watts as Jean Holloway, a therapist who not only sexually exploits her patients' relatives, but also murders them. Actor Billy Crudup plays her husband Michael Holloway. The first season, which will consist of 10 episodes, is scheduled to be released on June 30.
"I will always provide a safe and trusting haven for my patients. I will remain objective in my relationships. I will not violate the physical boundaries of the patient. And will always do no harm," Watts says in the trailer of the first episode titled "The Oath." The psychological thriller drama is under the umbrella of Universal Television, Working Title and writer Lisa Rubin and has 10 episodes in season 1.
Watts plays the protagonist Holloway, who works as a therapist in Manhattan with a seemingly normal and envious life. But she has a dark, unexposed side to her. She develops sexual relations with the people in her patients' lives. As her fantasy world collides with her reality of professional life, she becomes more dangerous and gets into trouble. The cast also includes Billy Crudup as her husband Michael, and Sophie Cookson, Lucy Boynton and Karl Glusman. The three play the characters of Holloway's patients.
It is not the first time that Watts worked for an Australian TV series. She was active on Aussie television in the early nineties with her roles in "Home and Away," "Brides of Christ," and "Hey Dad." The trailer of "Gypsy" also hints at a lesbian sex scene, which stars Watts. Since the series is directed by Taylor-Johnson, there is speculation in the media that it may have the flavours of "Fifty Shades of Grey."
The 48-year-old Australian actress said in a previous interview that she found the identity crisis of her character quite interesting. "I grew up in a world where I was moving around a lot as a kid. When you physically move into a new environment, you have to reshape your identity in order to feel comfortable, so I think I understand that exploration of one's identity," Watts told Entertainment Weekly. She added that it has always been her desire to become someone else, lead someone else's life. "Gypsy" will premiere on Netflix Australia on June 30. Watch the trailer below.
MEET IBT NEWS FROM BELOW CHANNELS