'Minecraft' PS4, PS3 editions tops January 2015 downloads, new LEGO sets announced at Toy Fair 2016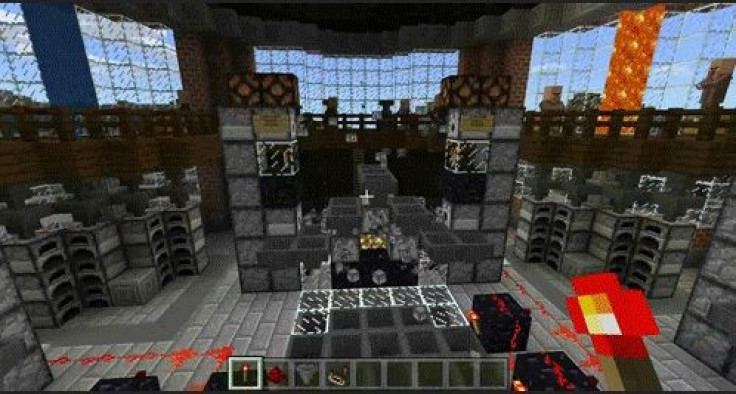 "Minecraft" continues to dominate in the charts. Despite a long lifespan on the shelves even for its newer platforms, the fans base of the building game continues to grow.
As seen in the latest top downloads for January for the PlayStation platforms, the "Minecraft PS4 Edition" and the "Minecraft PS3 Edition" have both topped the charts, as per PlayStation Blog's report. The next-gen edition has topped the likes of "GTA V," "Call of Duty Black Ops 3," "The Witness" and "Rocket League."
Like us on Facebook
The "Minecraft PS Vita Edition" may have been bested by "Bastion" and "Persona 4 Golden." But it has retained the third top spot, besting out the likes of "Danganronpa 2: Goodbye Despair," "Final Fantasy X/X-2 HD Remaster" and "Terraria."
For the console versions of "Minecraft," developer 4J Studios has also announced some bug fix updates rolling out for all five—the PS4, Xbox One, PS3, Xbox 360 and PS Vita versions. These were rolled out sometime during the weekend, according to the developer's Twitter, so best to check out if these have already hit in specific areas worldwide.
This comes in roughly at the same time as Mojang is releasing an update for "Minecraft Windows 10 Edition Beta" and the "Minecraft Pocket Edition." The two versions are getting some redstone additions on top of new items and features, as well as bug fixes.
The success of "Minecraft" is not confined to just the videogame version. A new set of LEGO for "Minecraft" has been unveiled during the Toy Fair 2016. According to IGN, the new toy sets will be sold in retail, priced from anywhere between US$20 (approx. AU$28) and US$110 (approx. AU$154). A screenshot of a sample set can be seen in the link above
Fans will get to play LEGO with some of the characters from the "Minecraft" franchise. Additionally, there will be a couple of settings and locations for the game, such as the End Portal, the Jungle, the Fortress and the Tree House. This is not the first LEGO set unveiled for "Minecraft" recently. Previously, a LEGO Ghost busters set has been announced in tandem with the upcoming "Ghostbusters" reboot.
MEET IBT NEWS FROM BELOW CHANNELS