Meghan Markle's mum Doria Ragland invited by the Queen for Christmas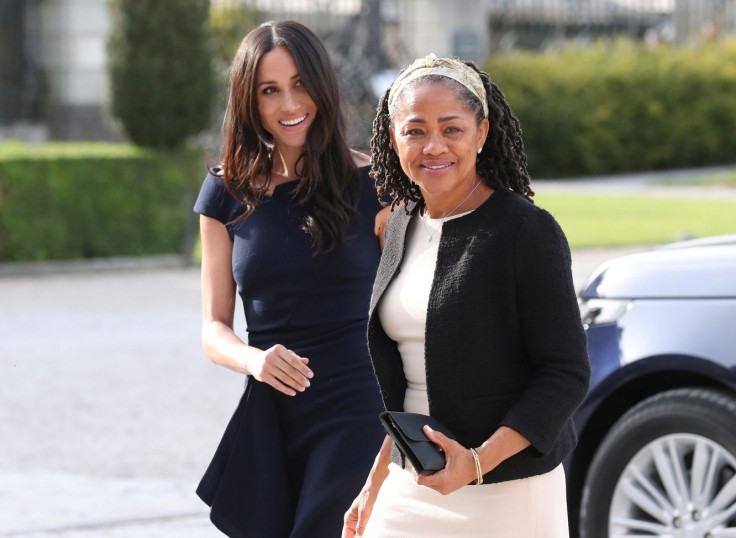 Meghan Markle isn't the only member of her family welcomed by the Royal Family. And it's not any of the Markles, but Doria Ragland, the Duchess of Sussex's mother and the only one who has not had any bad thing to say about her in public.
Despite constantly getting insults from her father's side of the family, Meghan has had one person who had been quietly supporting her all throughout her ordeal. Her mother was the only family who had both been invited and been able to attend her wedding with Prince Harry in May. The Duchess' father, Thomas Markle Sr, was invited but had to sit the event out as he was recovering from a heart operation then.
And with Meghan expectedly celebrating Christmas with her new husband and his illustrious family, it appeared Doria would be spending time alone this holiday season.
But just as Queen Elizabeth had broken tradition for Meghan last year, she would reportedly be breaking tradition this year as well. Christmas for the Royals was strictly for family, but the Queen had invited Meghan, who was still Harry's fiancé then, to spend the holidays with them at Sandringham in 2017. She did not offer the same invitation to Kate Middleton when she was still Prince William's fiancée.
According to Express, Her Majesty has invited Doria to join the Royal Family for Christmas as Sandringham, an offer that is without precedent. A senior royal source said the invitation was a "very thoughtful gesture" from the Queen.
"It's a mark of the Queen's respect for Meghan and an acknowledgment that she doesn't have any other relations in this country — unlike Kate, who has the support of a very close family, " the source said.
Doria, 62, also reportedly impressed the Queen with her quiet composure and dignity, a stark contrast to Thomas Markle's behaviour. Meghan's father has given several interviews, some of which outrightly insulting Meghan, Harry and even the Queen and the Royal family.
Meghan was also included in the Royal Family's Christmas festivities last year when she was still Harry's fiancée. The Queen did not extend the same invitation to Kate or even to Mike Tindall, who married Zara Tindall, the Queen's granddaughter, in 2011, the same year Kate and William were married.
The Queen, as noted by the reports, wasn't playing favourites, though. Meghan, an American, did not have any family in the country then. Kate and Mike, however, were British and have their respective families living nearby.
MEET IBT NEWS FROM BELOW CHANNELS