'Marvel: Agents of S.H.I.E.L.D.' season 3 finale spoilers: Malick's shameful past threatens his Hydra legacy in 'Paradise Lost'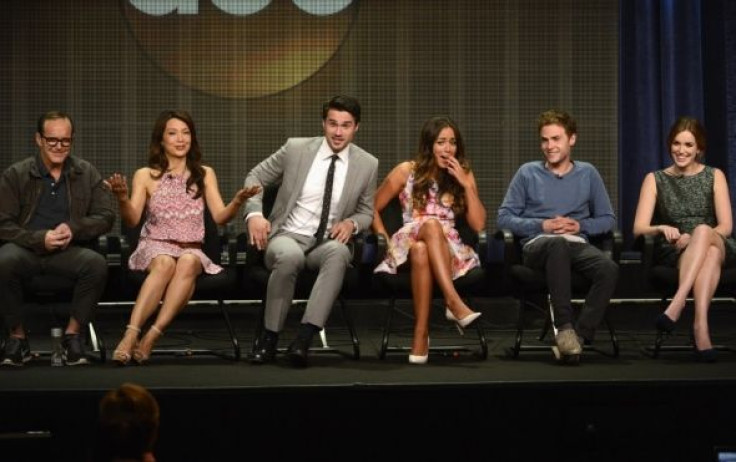 The Season 3 finale of "Marvel: Agents of S.H.I.E.L.D." titled "Paradise Lost" is expected to be full of thrills as the agency attempts to get more details from a new foe. Malick's (Brett Dalton) legacy will be put at risk in the next episode.
Spoiler alert! This article contains "Marvel: Agents of S.H.I.E.L.D." spoilers. Read on if you would like to know what happens next before the new episode airs.
"S.H.I.E.L.D. hunts for information on their dangerous new enemy, and a shameful secret from Malick's past is exposed, threatening to destroy his Hydra legacy," states the official episode synopsis (via Comicbook.com).
A number of guest stars are set to appear in the season finale, namely Reed Diamond as Daniel Whitehall, Cameron Palatas as the young version of Gideon Malick, Mark Dacascos as Giyera, Joel Dabney Courtney as Nathaniel Malick, Alexander Wraith as Agent Anderson, Mark Atteberry as Kurt Vogel, Axle Whitehead as James, Bethany Joy Lenz as Stephanie Malick, Ana Zimhart and Henry Leblanc.
Based on the available information to date, "Paradise Lost" will most likely have flashback scenes, featuring Gideon Malick in his younger self. He is highly respected in Hydra and is currently transforming into a new entity after having been taken over by the powerful Inhuman Hive. Many Hydra members may discover some secrets about his past that will tarnish his reputation.
The episode was directed by Wendey Stanzler and written by George Kitson and Sharla Oliver.
Collider writes that the previous episodes are also preparing for the spin-off series, starring Bobbi (Adrianne Palicki) and Hunter (Nick Blood). "Marvel's Most Wanted" is already in the works and the previous plot showcased the two working together. This time, however, they will lose the support of the agency and will be left on their own. The Inhuman Hive will also showcase more of its powers. There is a special link between Hive and other Inhumans, which might be revealed before the third season ends.
Daisy Johnson (Chloe Bennet) also continues to form her team of Secret Warriors. There will be tests for the potential members and a lot of action. Particularly, Lincoln (Lincoln Mitchell) will be tested thoroughly.
The season finale, "Paradise Lost," will air on Tuesday, April 12 on ABC in the US. It airs Wednesdays on Seven in Australia. More updates and details are expected soon. Meanwhile, "Marvel: Agents of S.H.I.E.L.D." season 3 episode 15, titled "Space Time," airs April 5.
MEET IBT NEWS FROM BELOW CHANNELS