'The Last kingdom' season 2: Behind-the-scenes picture of Harry McEntire and others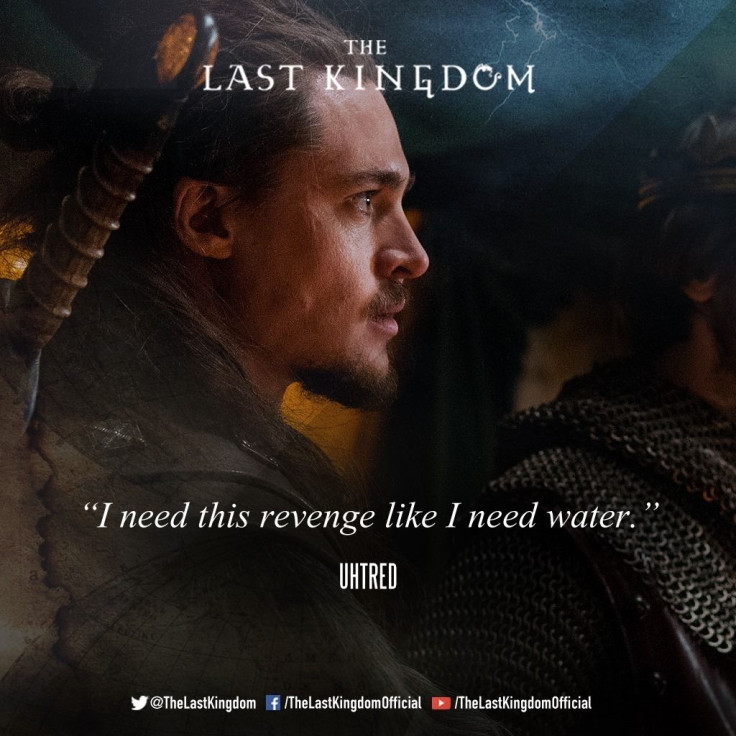 A new behind-the-scenes picture of "The Last Kingdom" season 2 has been released online. The picture shows the cast members having some fun on the set. Harry McEntire and a few other cast members were involved in the filming on that day.
The following article contains minor spoilers from the next season of the popular BBC TV series. Fans who do not wish to know anything about the plot are advised to stop here.
The picture [see below] shows the cast and crew members filming in the woods. It was not all hard work for the actors, as they had some fun and games as well while filming. Apparently some of the actors decided to "attack" their fellow cast member McEntire (Aethelwold) with acorns.
The troubles of Aethelwold on the show appear to have rubbed off on the actor playing the role. But, on the bright side- the character appears to be getting a new costume this time around. McEntire can be seen wearing an all black costume, teasing some interesting possibilities for the character.
The other actors who were involved in the filming that day appear to be Emily Cox (Brida) and Tobias Santelmann (Ragnar). So, the Danes will cross paths with the Saxons once again in "The Last Kingdom" season 2 for some reason.
Ragnar and Brida have a strong bond with Uhtred (Alexander Dreymon), and may not take part in any actual fighting against him. However, the Danes meeting with Aethelwold suggests that they may go to the extent of helping the Saxons in order to help Uhtred.
Will the Saxons and the Danes join forces? Where are they headed? The fans will have to wait for the show to air to find out the answers to their questions.
Uhtred will be fighting his personal battles this time around. After saving Alfred (David Dawson) from the invading Danes, and securing his place firmly beside the king, the young warrior will seek out his uncle in order to take back the lands that once belonged to his father. That storyline, however, may only come after he fights off the Danes currently seeking to complete their dominance of the land.
"The Last Kingdom" season 2 is set to premiere sometime this year. The producers are yet to announce an exact release date. The fans expect more battles and action when the show returns, which was teased in the trailer, along with new twists and turns.
Credit: Instagram/ The last Kingdom
MEET IBT NEWS FROM BELOW CHANNELS