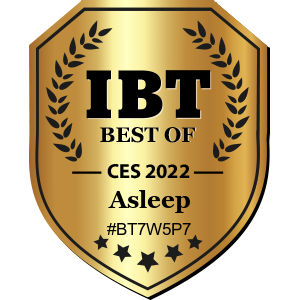 Asleep, a Korean tech startup that provides "medical-grade sleep monitoring AI software," is revolutionizing sleep technology with its incredible ability to monitor off-line sleep accurately. 
Sleep technology is a fascinating, rare breed of software as the consumer does not directly interact with it. Asleep uses contactless monitoring to measure in-sleep movements and respiratory patterns via Wi-Fi. 
The data is then collected and put through the app's AI-based analysis. The company says this can then give you a "medical-grade diagnosis" at your fingertips.
Asleep evaluates your sleep quality, gives you a detailed diagnosis, and can potentially anticipate potential future heart disease or mental illness.
"We pride ourselves in the accuracy of providing the in-depth information," said Paul Lee, the company's chief global officer. "We can give users the recommended bedtime, recommended wake time so that users can have the most optimal sleep."
The company announced an upcoming partnership with Amazon Alexa. It will be unveiled at CES 2022 in Las Vegas. 


Photo: Asleep