Korean family receives US$18K hospital bill after son was given formula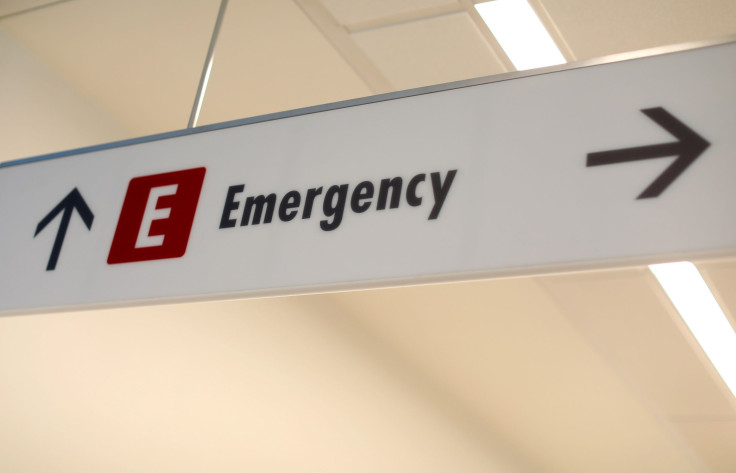 A Korean couple has received a hospital bill worth US$18,836 (AU$25,358) for taking their son to a hospital in the United States two years ago. Jang Yeo Im said the sum was too high for an uneventful hospital visit.
The family was in San Francisco, California, in 2016 when Jang's then-8-month-old son, Park Joeng Whan, bumped his head after falling off their hotel bed. The baby did not have any visible injury but he couldn't stop crying, and so Jang and her husband called an ambulance to take their son to Zuckerberg San Francisco General Hospital.
At the hospital, Jang said the doctors concluded Joeng Whan was not seriously injured by the fall, although he had a few bruises on his face. They had him take a nap in his mother's arm and drink infant formula before sending him home with his parents after three hours and 22 minutes. The family then continued their vacation in the US.
Two years later, though, they received the bill from their hospital visit. The bill showed that they owe the hospital US$18,836 for the visit. The bulk of the amount was for US$15,666 (AU$21, 090), which the bill said was for "trauma activation," or "trauma response fee."
Trauma activation fee is the amount charged by the hospital's trauma centre for activating a group of medical professionals to deal with a patient feared to be in life-threatening situation. How much it is varies from one hospital to the next. According to Medliminal (via Kaiser Health News), it can range from US$1,112 (AU$1,497) at a hospital in Missouri to US$50,659 (AU$68,200) at a Californian hospital.
The couple had travel insurance when they went to the US, but it would only cover US$5,000 (AU$6,700) of the bill. "It's a huge amount of money for my family," she told KHN. "If my baby got special treatment, OK. That would be OK. But he didn't. So why should I have to pay the bill? They did nothing for my son."
Zuckerberg San Francisco General Hospital spokesman Brent Andrew has defended the trauma fee response being over US$15,000 even though the baby did not require drastic services.
"We are the trauma centre for a very large, very densely populated area. We deal with so many traumas in this city — car accidents, mass shootings, multiple vehicle collisions," he said. "It's expensive to prepare for that."
Jang has a patient advocate working on her behalf to try to negotiate the bill with SFGH. She still hopes to visit the country in the next few years, even though her experience with the infamous US healthcare system was less than pleasant.
"I like the USA. There are many things to see when travelling," he told the paper. "But the healthcare system in USA was very bad."
MEET IBT NEWS FROM BELOW CHANNELS