'John Wick 3' plot: On the run in New York City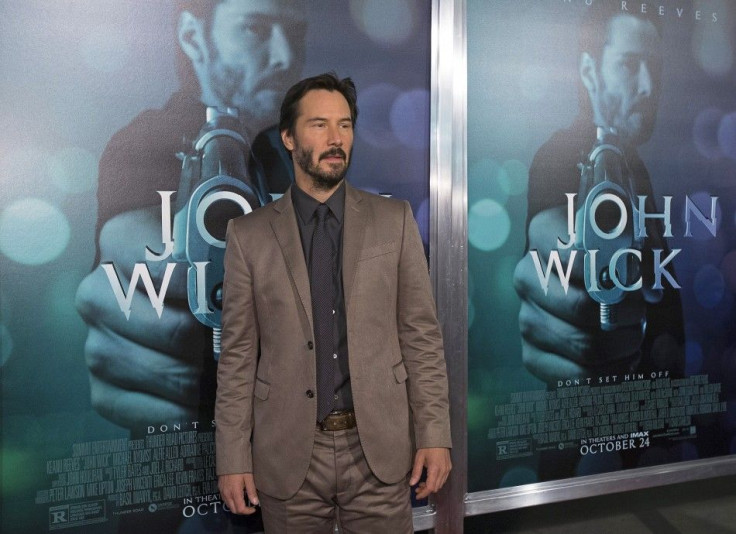 The synopsis and a poster of "John Wick 3" have been released. The plot will focus on the protagonist getting his membership revoked, and a bounty on his head. He will be on the run in New York City, killing his way out of trouble.
A poster of the upcoming film posted on Collider just teases the release date of the film. According to the synopsis there are two reasons for John (Keanu Reeves) to be on the run. First is a $14 million (About AU$18 million) open contract on his life and the second for breaking the rule of not killing on Continental Hotel Grounds.
John may be going up against a member of the High Table, who has put out this open contract. The execution should have been carried out immediately, but the manager of the hotel, who is a good friend of the hero, will give John an hour's time.
Things will be difficult for John, as he mostly relies on the services of the hotel and the network. He is now "Excommunicado," so he will not be able to avail any of the hotel's services and he is also cut-off from the other members.
The plot will mostly be based in New York City. Director Chad Stahelski had previously revealed that he doesn't want to go big in the film, but rather show the "inner workings" of different parts of New York.
"So rather than massive set pieces, I'd like to show you cooler and more intricate ones," Stahelski said. The director said that doing things like blowing up a freeway is something that a comic book or a Bond film would do.
But, what intricate details will "John Wick 3" show? The director teased that after the movie the fans will look at garbage collectors, cleaner vans, and homeless people differently.
MEET IBT NEWS FROM BELOW CHANNELS