Jennifer Garner and Ben Affleck put their divorce and agree to work on their relationship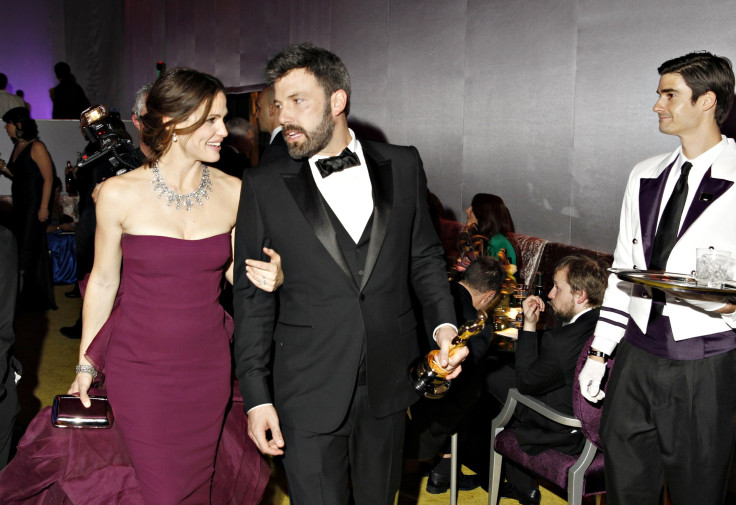 Jennifer Garner and Ben Affleck are reportedly putting their divorce on hold and have decided to keep working on their relationship and their marriage. The two first announced their separation back in June 2015, but have still kept in contact and have been sighted together multiple times.
"Jen called off the divorce," a source told People Magazine. "She really wants to work things out with Ben. They are giving things another try." However, another source told the publication that it was a mutual decision to keep their relationship intact. "There is always a chance of reconciliation," they said. "[Garner and Affleck] love each other. They also really, really love their kinds, and those kids love their parents."
Even though Garner and Affleck announced their split more than a year and a half ago, the two never officially filed divorce papers. Now it does not seem like it will happen any time soon. Just after the Academy Awards last month, the two hosted a small gathering to celebrate their son Samuel's fifth birthday party. "The girls had wrapped presents for Sam, including superhero toys," a source told the publication of Sam's sisters, Violet and Seraphina. "They had cake. Everyone seemed happy."
The two may have been theoretically separated almost two years ago, but Garner and Affleck made it a point to co-parent their children and be present in each other's lives. They have remained close through it all and still lived together for the most part. They would even take their kids on family vacations together.
But while it seems as if things are sailing along well at this point, it was not always the case. The publication also narrated an instance when Garner was seriously considering divorce. The 44-year-old actress reportedly told her friends that the papers would be filed soon. "She just wanted to move on and focus on the happy things in live," a source said. "She was exhausted from all the ups and downs."
Garner and Affleck have not gone on the record to confirm that they are romantically involved again. It does, however, seem like the two are willing to work things out and see what could happen. The two were married in June 2005, an entire decade before they publicly parted ways.
ALSO READ:
Ben Affleck in limbo over 'Batman' role; actor doesn't want to be the Dark Knight anymore
Drake purchases US$100k necklace for Jennifer Lopez, still trailing behind Ben Affleck
Ben Affleck and Jennifer Garner continue to spend time together despite over a year of separation
MEET IBT NEWS FROM BELOW CHANNELS