ISIS British Female Supporters Incite Others To Launch Attacks; Alleged ISIS TV Channel Gains Growing Support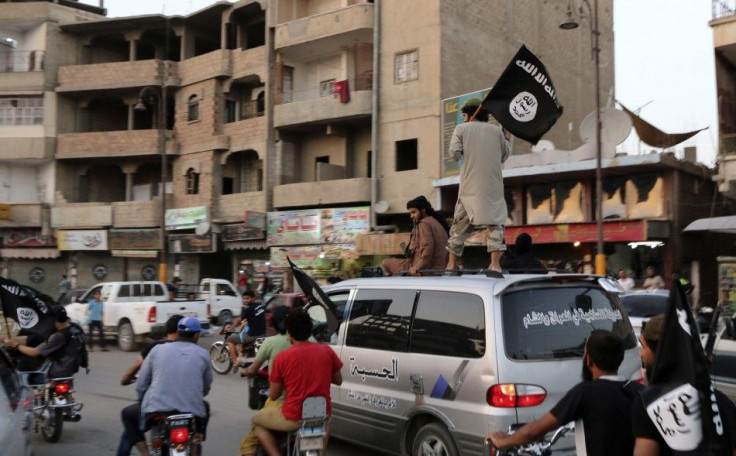 A female group of British extremists is being used to incite terrorist attacks in the UK. British women who travelled to Syria to join ISIS militants are reportedly calling on women in the UK to join to carry out the attacks.
The International Centre for the Study of Radicalisation at King's College in London has discovered the new role of British women supporting ISIS. Researchers at the centre have identified about 30 British females based in northern Syria. The ICSR has been monitoring the women's social media accounts and several have served as ISIS recruiters. Some accounts had praised the Charlie Hebdo massacre in Paris, the Guardian reported.
Until the recent discovery, the role of Western women who join ISIS has been mostly portrayed as passive. Previous reports said the women who travel to Syria or Iraq are going to marry ISIS militants and bear their children away from the battlefront. As UK and the rest of Europe remains on high alert for possible terror attacks, ICSR's research only shows that there are many women becoming involved in the growing threat.
ICSR research fellow Melanie Smith said British women who support ISIS encourage people to "carry out" an attack at home since they could not travel to the caliphate. She added that nobody views women returning to their home country as "risks." However, Smith said despite the lack of military training, women may be used to incite attacks and launch suicide bombings.
Meanwhile, the video footage that was purportedly taken from a 24-hour ISIS news channel to be launched soon has gathered support in militant forums and social media. The growing support for the future unveiling of the ISIS channel has prompted speculation that the terror group may intensify its high-profile propaganda.
According to Newsweek, the two teaser videos in Arabic reportedly show still shots of a TV channel known as the Islamic Caliphate Broadcast. One of the videos contains an image from a programme called "Time to Recruit." Haretze reported that the show is expected to guide and instruct viewers on how to recruit young Muslims to join ISIS.
To report problems or leave feedback for this article, contact: r.su@ibtimes.com.au
MEET IBT NEWS FROM BELOW CHANNELS