Iraqi airstrikes hit ISIS convoy: 8 members killed, Baghdadi's health status unclear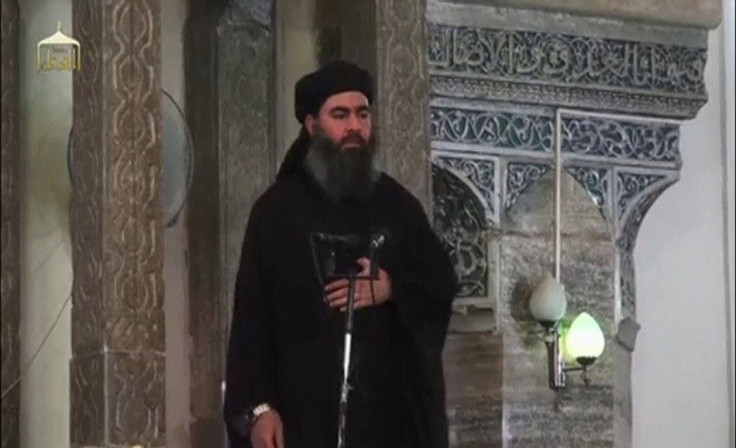 Iraqi airstrike on Sunday has reportedly killed eight senior Islamic State members but there no evidence to prove that ISIS leader Abu Bakr al-Baghdadi was among those killed or wounded, according to hospital staff and witnesses.
The air force hit the convoy carrying ISIS members when they gathered for a meeting in Anbar province in western Iraq near the Syrian border. Iraq has already admitted targeting the meeting first and then hitting the convoy carrying Baghdadi. The Iraqi military claimed that Baghdadi has been driven away from the convoy in unclear conditions.
"Iraqi air forces have bombed the convoy of the terrorist Abu Bakr al-Baghdadi while he was heading to Karabla to attend a meeting with Daesh (Islamic State) commanders," the Iraqi military told Reuters.
"The location of the meeting was also bombed and many of the group's leaders were killed and wounded. Fate of murderer al-Baghdadi is unknown and he was carried away by a vehicle. His health condition is still unclear," the report added.
Al-Baghdadi had earlier survived U.S. airstrikes that continued for a year. The news of airstrikes hitting Baghdadi had been previously discussed. In November 2014, Iraq officials claimed the self-declared ISIS leader was wounded in an airstrike. In March 2015, the Iraqi air force claimed injuring Baghdadi in the Al-Qaem town of Iraq. However, Baghdadi's audio recording was uploaded on social media every time to counter such claims.
Supporters of the ISIS, however, posted updates on Twitter that even if Baghdadi had been killed, his caliphate group in Iraqi and Syrian areas would still operate. "Do you think we would leave the State of the caliphate ... This is the religion of God ... every time one of them is martyred we rise," one of the Twitter posts said.
Earlier this year, U.S. intelligence personnel believed that Baghdadi was at Raqqa, Syria, which is the declared capital of the Islamic State.
Contact the writer at feedback@ibtimes.com.au, or let us know what you think below.
MEET IBT NEWS FROM BELOW CHANNELS