Infrastructure development lagging behind population growth is greatest threat to Australia's economic future, says infrastructure exec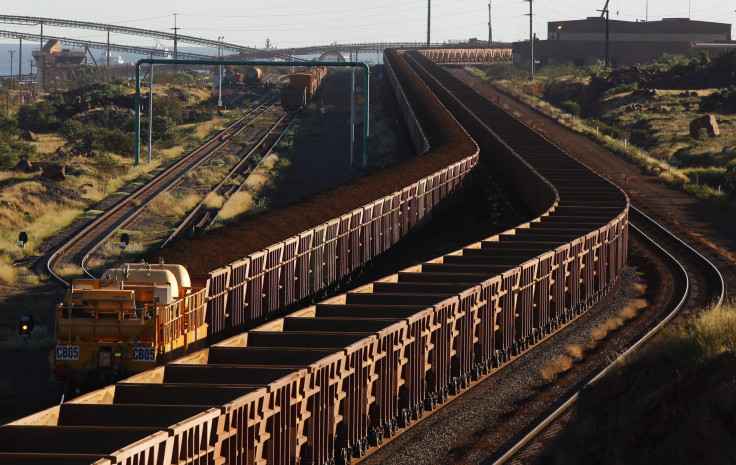 The main threat to Australia's economic future is population growth outpacing infrastructure development, says Infrastructure Australia chairman Mark Birrell.
Australia will not be able to capitalise on the economic benefits of population growth without long-term infrastructure planning, he told the Committee for Economic Development of Australia (CEDA) at an event in Sydney.
"Considered and well thought through infrastructure investment is going to be one of the most effective ways for us to achieve and deliver the qualities we want out of our economic growth," he added.
Not acting would prove particularly costly given the increased infrastructure demands associated with population growth.
By 2031 the Australian population is expected to increase to over 30 million people from its current figure of 23.5 million, while congestion will come to cost $53.3 billion nationally and demand for public transport will double.
With Australian population growth outpacing that of the US, UK and Canada, the challenge is particularly great though it also provides much opportunity for economic growth in parallel, Birrell said.
"I think the population challenge we face is a good one and there'd be many nations from Japan through to France who'd like to have a population growth issue."
Birrell's address comes after the February release of Infrastructure Australia's 15 year Australian Infrastructure Plan, which is expected to propel the country's infrastructure to world-class standards. This is something which should have already been achieved due to the increasing Chinese demand for Australian goods and services, says Birrell.
"Our objective should be as a nation to be a top 10 performer," he added. However, Australia is currently ranked 20th by the World Economic Forum's Global Competitiveness Index.
"Planning out future will let us shape it," Birrell said.
He stressed that if infrastructure development does not increase to match Australia's population growth, the country would be unable to seize the economic opportunism associated with it.
Australia's 15 year infrastructure plan
Infrastructure Australia's plan recommends a reform and investment roadmap that will allow the federal government to identify emerging issues and establish a pipeline of future infrastructure developments.
"A well-developed, long-term plan will limit the influence of short-term thinking by providing decision-makers with a robust evidence base from which to identify future infrastructure priorities," Birrell said.
The plan includes a list of 78 recommendations intended to attract bipartisan support, ranging from the fields of productivity, population management, connectivity, regional development, funding, market competitiveness, sustainability, Indigenous issues, governance and best practises.
"You'll never take the politics out of infrastructure, but you can arm the politicians with objective and considered advice," Birrell noted.
Many of the proposals in the plan involve upgrading existing infrastructure, such as retrofitting highways with real-time traffic information systems and variable lane controls.
One notable example of this strategy is irrigation in the Northern Adelaide Plains, in which treated wastewater would be used for agricultural purposes instead of being released into the ocean as sewage.
This would achieve greater productivity for the region's agricultural sector while also undercutting the cost of upgrading the water treatment plant to meet more stringent future environmental compliance regulations for sewage.
One of the main sources of proposed funding is mature asset recycling, whereby the government privatises state-owned infrastructure assets.
Privatisation would counter the gradual diversion of government funds to social services and pensions that has increased with the development of the country.
Birrell cites the National Broadband Network (NBN) and electricity networks in Queensland and Western Australia as potential assets to be transferred from the public to private sectors.
He also called for the privatisation of water provision, albeit with stringent government regulation, as well as that of heavy freight rail, citing Sydney Ferries and trams in Melbourne as models to follow.
Though technological developments have the potential to disrupt the current patterns of infrastructure use, Birrell noted that innovations such as grid energy storage and driverless cars will nevertheless encourage the increased use of existing infrastructure.
IA's plan and approach has nevertheless been questioned by critics, including Garry Bowditch, Executive Director of the Better Infrastructure Initiative at the University of Sydney's John Grill Centre.
Bowditch said that while Infrastructure Australia's Report was "welcomed and overdue," the government should focus instead on delivering service outcomes rather than investing in new developments.
"I want to see the Turnbull government be the champion of the infrastructure customer, and for the Minister [Darren Chester] to step in their shoes," Bowditch said.
MEET IBT NEWS FROM BELOW CHANNELS