'Guardians of the Galaxy Vol. 2': Karen Gillan reveals details about Nebula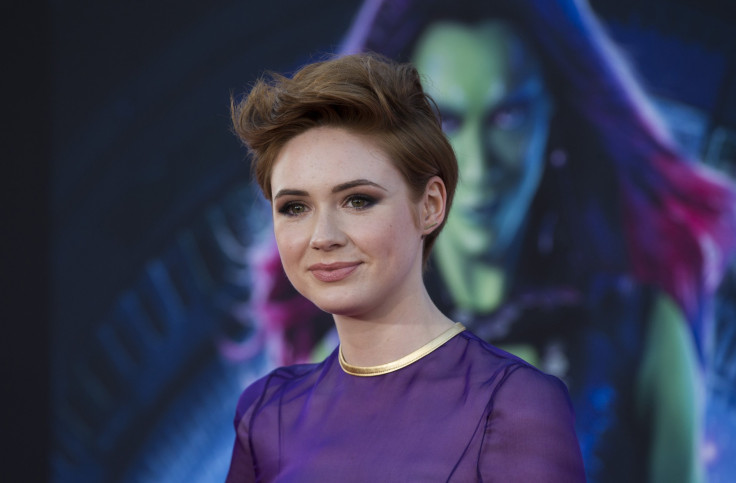 "Guardians of the Galaxy Vol. 2" cast member Karen Gillan spoke about her character Nebula in a recent interview. The actress is not allowed to reveal details about the plot of the movie, so she didn't say much.
Gillan was on Saturday panel at Wizard World Comic Con in downtown Cleveland, where she was asked about her character, Cleveland.com reports. When asked how the actress prepares for the role of Nebula who is "more of a robot," Gillan said that her character was only "cybernetically enhanced," meaning she is not more of a robot.
The actress teased that more background information about Nebula will be revealed in the forthcoming movie. The report points out that although the character appears as the granddaughter of the villain Thanos in the comics, in the Marvel cinematic universe she has been shown to be a daughter to Thanos and sister to Gamora (Zoe Saldana).
Both Nebula and Gamora are adopted daughters of Thanos and the villain trained them to be master assassins. Thanos is not expected to be featured in "Guardians of the Galaxy Vol. 2," but the two female characters are set to appear.
The two sisters share a complicated relationship. They once had sisterly feelings towards each other, which was strengthened by their mutual hatred towards Thanos. Their individual approaches to dealing with Thanos differed and events in the first movie led to some strain in their relationship.
Filming of the movie has already begun and the latest casting news about the movie revealed that actor Tommy Flanagan has been cast as one of the Ravagers in Yondu Udonta's (Michael Rooker) crew.
"Guardians of the Galaxy Vol. 2" is being directed by James Gunn, who also directed the first movie that went on to become a big box office hit. Familiar cast members like Chris Pratt (Peter Quill) will be coming back for the movie with new cast members like Pom Klementieff (Mantis) joining.
MEET IBT NEWS FROM BELOW CHANNELS