Golden Globes 2016: When and where to watch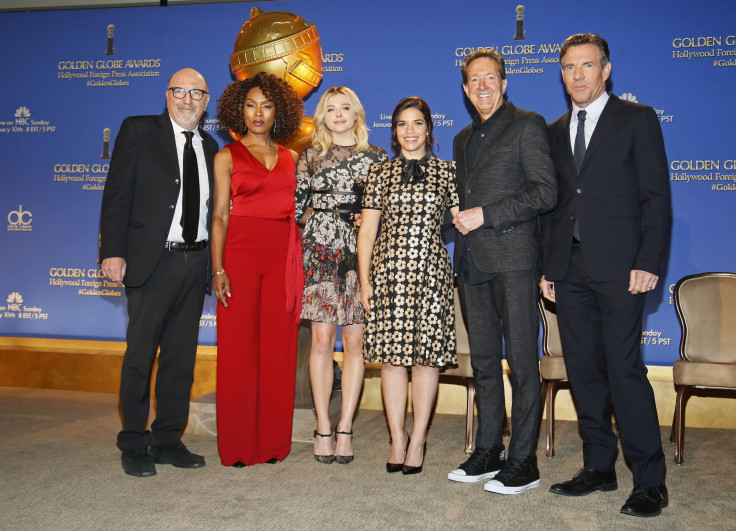 The 2016 Golden Globes ceremony will take place at the Beverly Hilton Hotel in Beverly Hills, California on Sunday. The 73rd Golden Globe Awards ceremony will be broadcast on NBC, after the hour-long 2016 Golden Globe Arrivals Special. For the fourth time, actor-comedian Ricky Gervais returns to host the show.
But NBC's will not live-stream it online, despite several outlets reporting that NBC will offer both on its website. However, the network will not be streaming the arrivals special or the ceremony online, not even for those with a cable login, said NBC spokesperson Jill Carmen.
Jill said that several outlets have incorrectly reported that NBC will be doing a live stream, according to Newsweek. When asked if any other site or platform would do so, Carmen said "No, there will be no live streaming of the arrivals special or the Golden Globe awards ceremony."
The 73rd Annual Golden Globe Awards will be seen in more than 236 countries worldwide and is one of the few awards ceremonies that spans both television and motion picture achievements. NBC will air the 2016 Golden Globe Arrivals Special pre-show (7:00 - 8:00 p.m. EST) just prior to the actual show.
The Golden Globes announced that presenters will include Best Actor nominee Eddie Redmayne, Amy Adams, Channing Tatum, Patricia Arquette, Jamie Foxx, J.K. Simmons, Julianne Moore, Amber Heard, Kate Hudson, Kurt Russell, Jaimie Alexander Olivia Wilde and Mel Gibson. Meanwhile, Denzel Washington is this year's recipient of the Cecil B. DeMille Award, chosen by the Hollywood Foreign Press Association board of directors.
There will be 14 categories of Golden Globes for movies and 11 more for TV. Battling it out would be 40 films and 37 different TV series and made-for-TV motion pictures. Meanwhile, the Golden Globe coverage on E Online a "Live From the Red Carpet Livestream," starts Sunday 5:55 p.m.
For all the details, viewers will be able to watch E! "After Party: The 2016 Golden Globes" at 11 p.m immediately after the awards ceremony comes to a close. But the E! streaming can be seen only if viewers have a service like Comcast or something to run on the computer. In addition, the streaming service Hulu will also telecast E Online coverage of the event.
Meanwhile, ET Online will do the streaming until 8 p.m. ET. Viewers can catch the nominations live-stream HERE.
[Source: YouTube/NBC]
MEET IBT NEWS FROM BELOW CHANNELS