'Gears of War 4' dev teases new content for E3 2016, poll shows fans ready for some challenge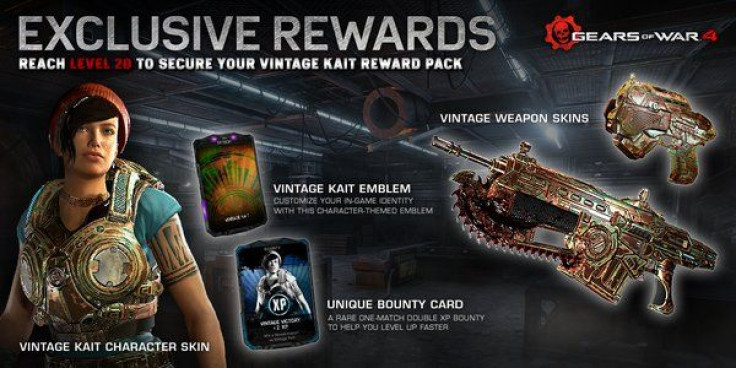 Xbox Head Phil Spencer had given fans a sneak peek of what it plans to deliver come E3 2016 this June. Among the things that fans could watch out for include new content for "Gears of War 4."
In a Twitter conversation spotted by DualShockers, The Coalition's Rod Fergusson had teased that they will be ramping up for E3 2016, specifically with new content for "Gears of War 4." Spencer responded that the whole show was good for the most part, though there is still some work to be done.
Early impressions of the "Gears of War 4" beta resounded with thoughts of the all-too-familiar feel of the gameplay. It's something that puts critics in a divide. On the one hand, it puts hardcore fans in the middle of something that they can fully grasp easily. On the other hand, the game feels too safe, particularly the multiplayer, which feels the same as it did before, Wired stated in an earlier report.
Still, there are a few new things to watch out for in "Gears of War 4." Particularly, the m multiplayer does have a number of new multiplayer modes. According to CNet, among these are Dodgeball, Co-op Versus and Escalation. There are a few fan-favourite modes making a comeback, like Team Deathmatch, King of the Hill, Warzone and Execution.
Fans themselves have one particular request for the developer. In a poll sighted by GameSpot, Fergusson had asked fans if they prefer the Insane Difficulty to be earned or unlocked straightaway, fans had answered with a resounding "Give it to me right away!"
This option garnered 63 percent of a total of 6,400 fan votes. It would be a nice pace for players, particularly hardcore ones, but The Coalition has yet to announce if this poll will affect any decisions by the developer later on.
"Gears of War 4" will be released on Oct. 11 as an Xbox One exclusive.
"Gears of War 4" multiplayer modes (Credit: YouTube/outsidexbox)
MEET IBT NEWS FROM BELOW CHANNELS