'Game of Thrones' season 7 spoilers: Romance between Brienne and Jaime -- Nikolaj Coster-Waldau explains relationship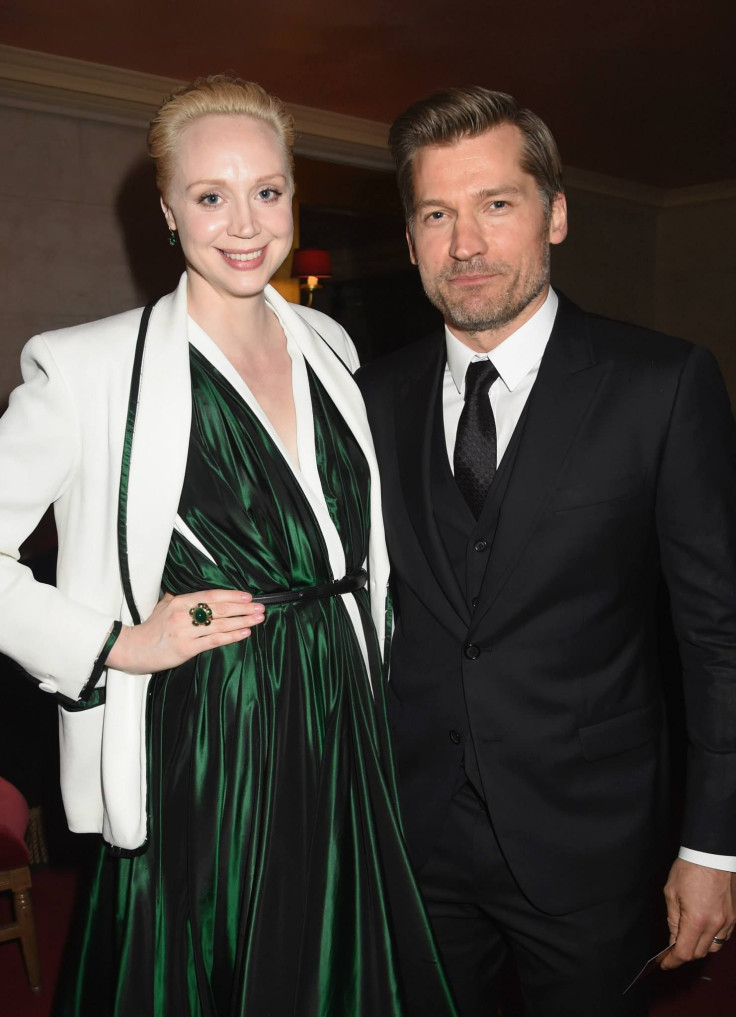 Nikolaj Coster-Waldau has shared some details about the relationship between his character Jaime and Gwendoline Christie's character Brienne of Tarth. The romance between these two characters has been a subject of a lot of discussion among the fans. The following article contains minor spoilers.
Jaime and Brienne have had an interesting relationship so far. In an interview with the Daily Beast, Waldau explained that the relationship "built out of contempt," but it turned into respect for each other, and later into love. However, the actor pointed out that the two characters would never use the word "love" to describe their relationship. The actor said that the two have strong feelings for each other, but is not sure they will act on it.
Brienne is not the only love in Jaime's life. For most of his life he has only had his sister Cersei (Lena Headey) on his mind. Waldau said that his character loves his sister unconditionally. Although she has had other lovers, Cersei did not get remarried. That may change in "Game of Thrones" season 7. Waldau said he almost revealed a spoiler when he was talking about new suitors.
The relationship between the siblings has been a complicated one. Waldau revealed that there were a lot of discussions about each character on the show this year, with everyone thinking about where the writers were taking them. Having come so far on the show, Waldau said that he and his fellow cast members want to get it exactly right for their respective characters.
As the TV series is heading towards the finale now, Waldau explained that each scene in the next season feels "ridiculously important." So, this adds to the pressure for the actors to get it right. Personally, Waldau found it so difficult that he had to "let it go" early on in the season, because he was "trying to understand way too much."
The big question this year for Jaime is his reaction to what Cersei has become. Waldau explained that his character has been groomed since he was 15 to accommodate his sister, which he has done until now. But the events in the previous season forced the character to take a hard look at what the new queen really is.
Jaime has reached a point in his life where he has to address this Cersei problem in "Game of Thrones" season 7, Waldau teased. But how exactly he will do that remains to be seen.
MEET IBT NEWS FROM BELOW CHANNELS