'Game of Thrones' Season 7: Jon Snow wins Iron Throne with Lyanna Mormont in mock election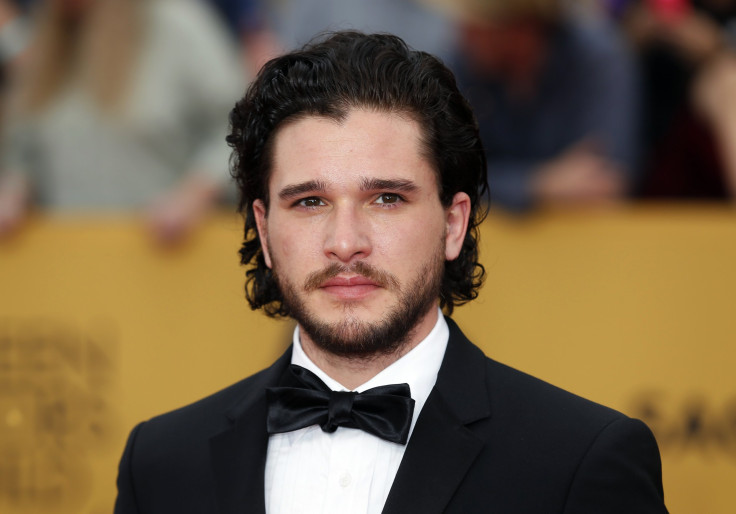 In order to build the anticipation for "Game of Thrones" Season 7, the producers had previously announced an election campaign of four different characters competing for the Iron Throne. The votes are in and Jon Snow has won it with Lyanna Mormont as his running mate.
"The realm has spoken," the announcement on the official Twitter page of the TV series states. Jon Snow (Kit Harington) and his running mate Lyanna Mormont (Bella Ramsey) have won the mock election that was launched a few weeks ago. The duo had to compete against Daenerys Targaryen (Emilia Clarke) and her running mate Tyrion Lannister (Peter Dinklage), Cersei (Lena Headey) with Qyburn (Anton Lesser) and Petyr Baelish (Aidan Gillen) with Sansa Stark (Sophie Turner).
Credit: Twitter/ Game Of Thrones
Each of the candidates had their own campaign videos. The mock election was launched with the US election making headlines this year. The videos showed each character talking about his/her accomplishments while putting down the rival candidates.
With Jon Snow's victory, the announcement urges the fans to celebrate with "Valyrian Steel" song. The link in the announcement takes the readers to The Got Party website, where the fans are encouraged to buy party shirts or download DIY kit to make their own "GOT 2016 shirts, bumper stickers and more."
There are also links to various online retail stores from where the fans can preorder the Season 6 DVD set. The Blu-Ray/DVD is expected to be released in the first quarter of 2017 with additional content and behind the scenes footage.
Production of "Game of Thrones" Season 7 is about to begin. Many of the cast members have been spotted in Belfast in the past few weeks. Filming is set to take place in Ireland, Spain and Iceland, HBO announced previously. More details about the production are expected to be announced in the coming weeks.
Credit: YouTube/ GameofThrones
MEET IBT NEWS FROM BELOW CHANNELS