'Game of Thrones' Season 6 spoilers: How the 'terrifying' cave scene was filmed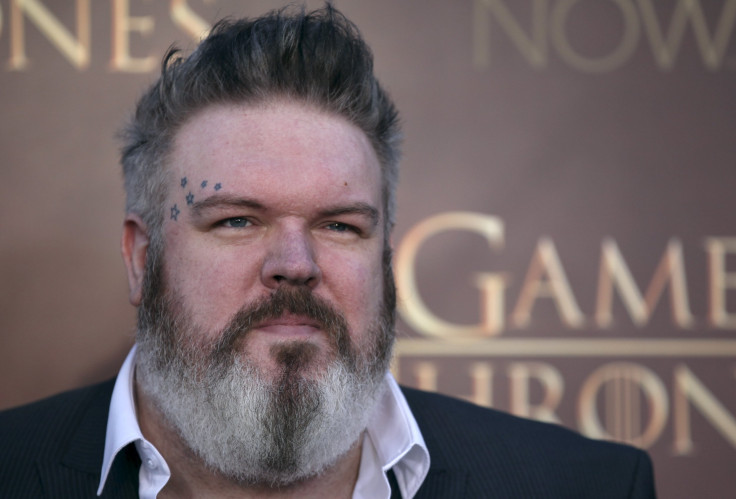 Perhaps the most talked about event in the recently aired episode of "Game of Thrones" Season 6 is Hodor and the cave scene. A video has now been released online, showing how that scene was filmed.
[Spoiler alert]
Executive Producer Frank Doelger said that the cave scene was "incredibly complicated" to figure out. Episode 5 director Jack Bender said that he knew right away that there would be a lot of stunts and CGI, and for a minute even he wondered how all of it could be accomplished.
Executive Producer and Writer David Benioff explained that the scene was filmed with the help of different departments coming together to "create this nightmare scenario." There was the stunt team to handle the action sequences and the blood, the special effects team to handle the explosives and there was the visual effects team that handled the Wights (reanimated corpse) crawling on the ceiling of the cave and running towards Bran (Isaac Hempstead Wright) and the others.
The director revealed that it was his goal to make the scene "realistic," "terrifying" and make Hodor's (Kristian Nairn) sacrifice "incredibly moving." The director appears to have achieved what he was aiming for, as the death scene is one of the most talked about and shocking scenes in "Game of Thrones" Season 6.
The video also shows how the narrow cave and the thin prosthetic suit of the Children of the Forest made the stunts challenging. The production crew had to spend many nights on the cold location to film the incredible scene.
The visual effects team built an inverted cave ceiling section to show the Wights crawling. While the director was filming the scene he had to leave room at the top for the green screen, to be combined with the inverted ceiling scene later. The scene eventually led to the climax where Hodor had to hold the door, to allow Bran to escape.
Credit: YouTube/GameofThrones
MEET IBT NEWS FROM BELOW CHANNELS