Foxtel, Kia, Caltex, Bunnings and more Australian companies join YouTube boycott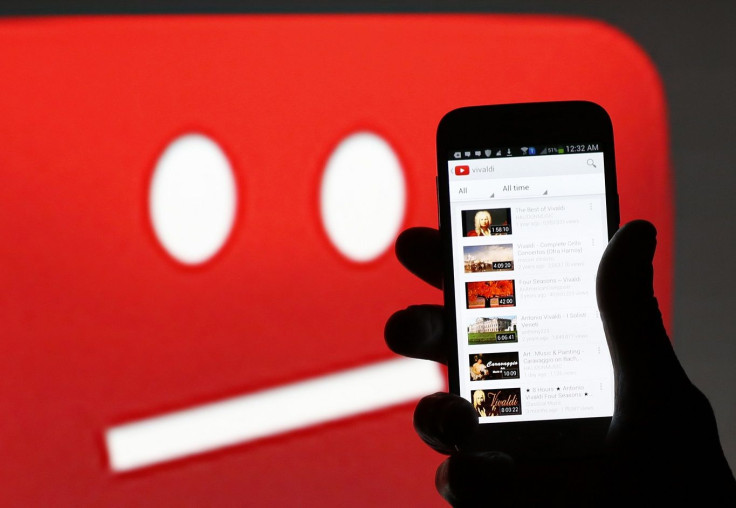 Vodafone, Foxtel, Bunnings and more Australian companies are joining the boycott of YouTube advertising. The Google-owned video site has since apologised and promised to make necessary changes after it was learnt that unwitting companies' ads appeared next to extremist content videos.
YouTube is under fire for running ads on questionable videos without the brands knowing. According to Times of London investigation, rape apologists, banned hate preachers and anti-Semites receive payout from YouTube's revenue-sharing system.
They apparently get about US$7.60 (AU$9.97) per 1,000 views of an advertisement on their video. When that amount is multiplied by hundreds of thousands of views for every video, the video posters would get healthy amount of revenue from the video-sharing site. This meant companies behind the ads have unknowingly helped extremists get funding.
The reaction from global brands has been swift. Companies have pulled their ads from YouTube following the revelation. Australian brands, such as Foxtel, Bunnings Warehouse, Seek, Vodafone, Caltex, Kia Motors Australia and Holden, have temporarily suspended their advertising from the website until YouTube has resolved the issue.
Holden and Kia pulled their ads from YouTube after learning that their ads appeared on a video featuring an interview with Peter Lloyd, a "men's right activist," on a Channel 10 talk show. The video insults journalist and former Australian of the Year Ita Buttrose with misogynistic names.
A Kia Motors Australia spokesman told Fairfax Media that its ad was suspended as soon as they were made aware of the video. "It will remain suspended until such time as we can meet with Google to further clarify the application of this type of advertising," he added.
Foxtel was also concerned about how Google promoted its brand on content that publishes anti-Semitism. Its ad was run on a video interview with Brendon O'Connell, a Perth man who was found guilty of six counts of racial hatred in 2011. Seek and Bunnings' ads also appeared on the same video, prompting both to suspend their advertisements with YouTube.
Caltex, on the other hand, suspended all its digital advertisings on platforms other than YouTube after it emerged that its ad appeared on a video published by far-right Australian nationalist United Patriots Front lead Blair Cottrell, who made anti-Islam videos. A company rep said Caltex would work with its ad agency to ensure that its ads have more appropriate placements.
Advertisers from US and UK, such as Johnson & Johnson, Verizon, BBC, Toyota and AT&T, have also pulled their ads from YouTube until Google is able to settle the matter. Google explained last week that it had expanded safeguards for its advertisers, although it didn't appear the companies have been appeased by the solution as more brands joined the boycott even after the announcement.
"Recently, we had a number of cases where brands' ads appeared on content that was not aligned with their values. For this, we deeply apologise," Philipp Schindler, chief business officer, said in a statement dated March 21, adding that the company has begun conducting extensive review of the ad policies and tools.
"Starting today, we're taking a tougher stance on hateful, offensive and derogatory content. This includes removing ads more effective from content that is attacking or harassing people based on their race, religion, gender or similar categories. This change will enable us to take action, where appropriate, on a larger set of ads and sites."
Google will also introduce new tools for advertisers to more easily manage where their ads appear on YouTube and the Web. These measurements include safer default settings for ads so brands would show on content that meet their standards.
MEET IBT NEWS FROM BELOW CHANNELS