'Empire' season 4 episode 3 spoilers: Cookie gets denied a credit line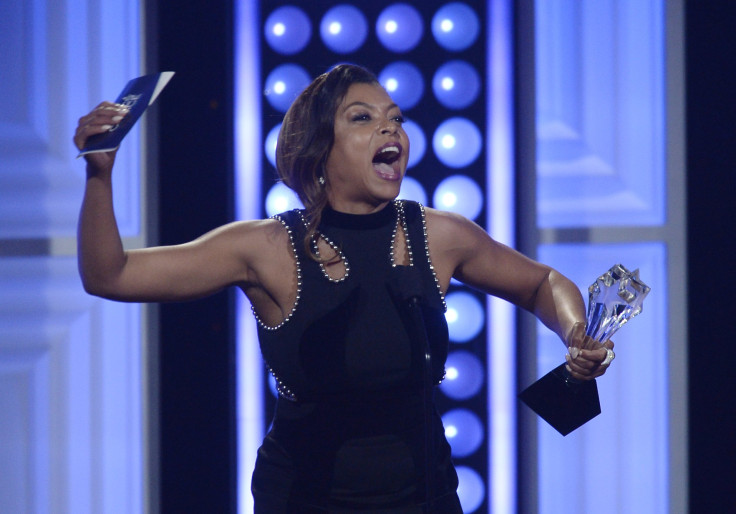 "Empire" TV series, starring Terrence Howard as Lucious Lyon, Bryshere "Yazz" Gray as Hakeem Lyon, Grace Byers as Anika Calhoun, Taraji P. Henson as Cookie Lyon, Jussie Smollett as Jamal Lyon and Trai Byers as Andre Lyon, will have an upcoming episode titled "Evil Manners," which airs in the US on Oct. 11. It will feature Cookie surprisingly being denied a credit line. Read on to learn more about it.
Spoiler alert! This article has 'Empire' spoilers. Read on only if you want to know what happens in 'Evil Manners.'
According to a press release from Fox, "Empire" season 4, episode 3, will show Cookie getting denied a credit line. She'll also remember her time in prison as well as her struggles in the past. Meanwhile, Lucious will continue fighting his own demons. He'll also ask the Lyon family to tell him about the wrong things he has done. However, they will be extremely reluctant to divulge his past misdeeds. As for Andre, his case is still being examined by the New York City Police Department (NYPD). They will go over the events that happened in Las Vegas. Plus, one officer will catch Andre's eye.
'Evil Manners' guest stars and cast
The guest stars in this episode are Ptosha Storey as Chyna, Taye Diggs as Angelo DuBois, Phylicia Rashad as Diana DuBois, Teyonah Parris as Pamela Rose, Kevin "Webb" Wigfall as Webb, Alanna Lovely as Lana Hall, Claudette Burchett as Juanita, Sean Blake as Morris, Kierra Bunch as Tamara and James Colby as Burleson. According to the Internet Movie Database (IMDb), they will be joined by Ralph Alexander/Ralph Abbas as an office employee, Charles Clark as Shine's Main Goon, Lizzy Leigh as a board member and Russ Panzarella as a bank manager.
The other "Empire" cast members will also be seen in "Evil Manners," including Gabourey Sidibe as Becky, Serayah McNeill as Tiana and Grace Byers as Anika. Plus, watch out for the appearances of Rumer Willis as Tory Ash, Xzibit as Shine Johnson, Ta'Rhonda Jones as Porsha, Andre Royo as Thurston "Thirsty" Rawlings and Terrell Carter as Warren Hall in this episode.
'Empire' episodes: 'Full Circle' and 'Bleeding War​'
"Full Circle" was the episode that aired on Wednesday, prior to "Evil Manners." It featured Lucious sneaking out from Claudia's watch (Demi Moore). This made Cookie very nervous especially since her husband recently lost his memory after an accident. Thankfully, he only went to see Uncle Eddie (Forest Whitaker), a music icon that has become like family to the Lyons. Plus, Becky made a rash decision about Jamal's new song. Tiana and Hakeem also grew closer as a family. Craig Brewer directed "Full Circle." Brewer also wrote this episode with Eric Haywood.
"Empire" TV will begin airing the show's season 3 in Australia's Fox 8 on Oct. 7 at 8:30 pm. It currently airs the fourth season in the US every Wednesday at 8-9 pm ET/PT. The next episode after "Evil Manners" is "Bleeding War," and it will air in the US on Oct. 18. Stay tuned for more updates about the Lyon family in the coming days.

Watch 'Empire' season 4 episode 3 videos below:
Source: Empire/YouTube
MEET IBT NEWS FROM BELOW CHANNELS