'Death Stranding' release date, news & update: Online mode, 'Horizon Zero Dawn' Easter Egg & Mads Mikkelsen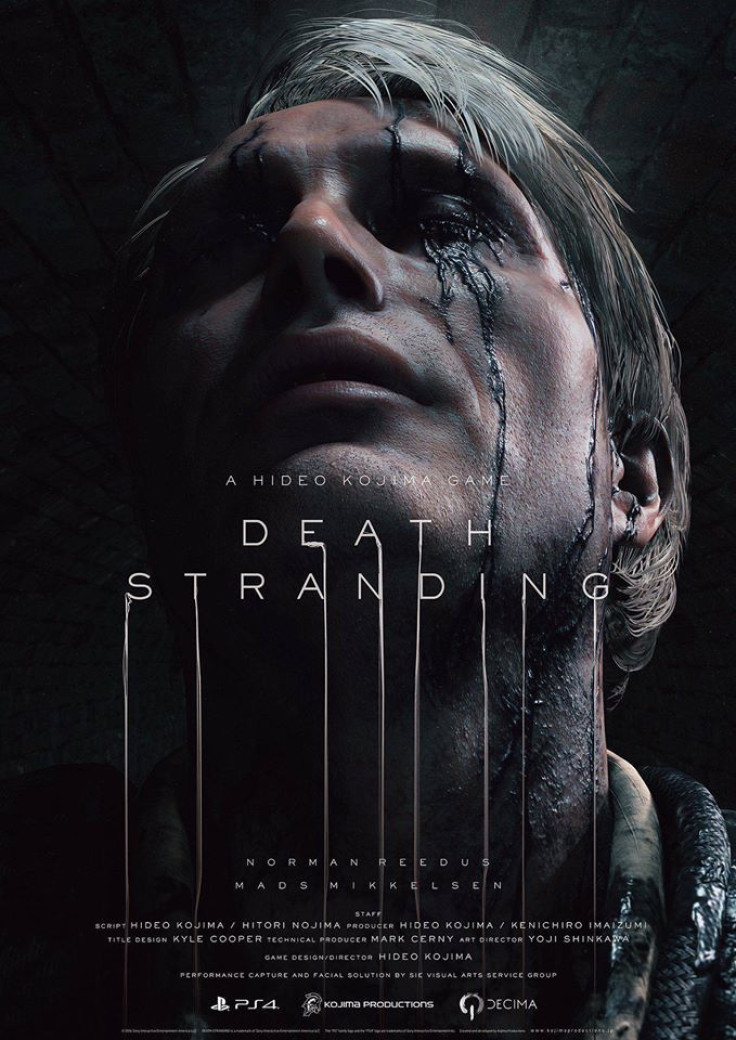 A lot is being said about the upcoming open world action video game "Death Stranding," developed by Kojima Productions. It is being designed by Hideo Kojima himself, who has stated that the game will immensely intuitive. No release date for the game has been officially revealed, though a 2018 release date is a possibility. The game is coming to PlayStation 4 and not PlayStation 5, as some had thought. Kojima said that he is closely working with Sony to make the game a PS4 exclusive. Some reports have claimed that the game will also come to PC.
According to GameSpot, Kojima has also teased "Death Stranding's" mysterious online mode. When asked on how the new online play will be different from traditional online play, Kojima gave a very diplomatic answer. The game is expected to provide a new kind of depth. It will be a game no one has seen before. "Death Stranding" has something for everyone and it offers immense freedom of choice to players who can do whatever they want, such as, getting into vehicles. If a player takes the combat route, the game has plenty of options for such players.
If a player wants to take a different route than fighting, "Death Stranding" still has a lot to offer. Kojima revealed that the game won't force players to go online.
"We do have an online component and, again, it's different as there will be something different versus what most people expect from an online game. A lot of games have a 'campaign mode' and once you're done with that you take it to the online mode. This game is not that kind of structure," Kojima told PlayStation.Blog.
Meanwhile, it has been revealed that there is a "Death Stranding" Easter Egg in "Horizon Zero Dawn." A YouTuber, who goes by the name YongYea, has discovered the cool Easter Egg. Players will find a collectible in the game, whose thumbnail is the Kojima Productions logo. The item description says, "This object is valid only for curious merchants. Six blocks of oxidised metal twisted from one cable." This necklace in fact belongs to the character played by Norman Reedus in "Death Stranding."
Mads Mikkelsen recently spoke about his role in the action-adventure game during Saudi Comic-Con. He said that his character is not a villain and it will be impossible for players to decide what he is. But he is surely not a villain in "Death Stranding."
MEET IBT NEWS FROM BELOW CHANNELS