'Days of Our Lives' spoilers for Dec 7-11: Hope enters a deal with Dr Malcolm in her quest to find answers on Bo's kidnapping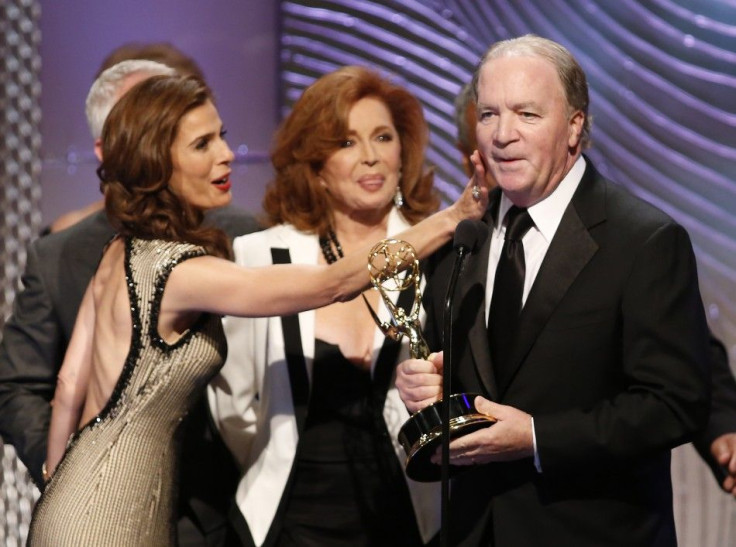 In the previous episodes of "Days of Our Lives," Chad (Billy Flynn) managed to arrive just in time to save Abigail (Kate Mansi) from Ben (Robert Scott Wilson). Meanwhile, Hope will be looking for Dr. Malcolm as she tries to search for answers in avenging Bo's death. [Spoiler Alert!]
On Monday, Dec. 7, Theo (Kyler Pettis) will receive a cruel, anonymous text. It is likely that it comes from the same person who previously forwarded the cryptic messages to Steve (Stephen Nichols) and Kayla (Mary Beth Evans). Some speculate that the mysterious stalker is Ava Vitali (Tamara Braun).
On Dec. 8, Eduardo (A Martinez) and Kate (Lauren Koslow) will get to know each other. Subsequently, Eduardo will receive a surprise visitor, She Knows Soaps writes.
On Dec. 9, Hope will strike a deal with Dr. Malcolm after tracking him down. However, she is already in danger to proceed with her plans.
Hope (Kristian Alfonso) will continue looking for answers about Bo's captivity. She has decided to seek revenge against the people behind Bo's kidnapping – the DiMera family. Rafe (Galen Gering) does his best to try and discourage Hope, TVGuide notes. Since Bo died due to brain tumour, Hope has been trying to maintain her composure. She will blame Stefano (Joseph Mascolo).
On Thursday's episode, Dec. 10, Philip (John-Paul Lavoisier) will return home with huge plans for Titan.
On Dec. 11, Steve and Kayla will plan for their future. The two previously shared an intimate moment when they were trapped inside a supply closet. The two are still unaware that their relationship is about to experience a new kind of threat. Steve might be in danger after the couple received strange texts from an anonymous person.
Meanwhile, Chad will comfort Abigail as she attempts to piece her life back together. Previously, Chad arrived just in time to save Abigail from Ben, the serial killer.
Caroline (Peggy McCay) will still have her doubts on Victor (John Aniston). Brady (Eric Martsolf), meanwhile, is ready to surrender everything for Theresa (Jen Lilley).
"Days of Our Lives" airs from Monday to Friday on NBC. The plot is expected to get more intense as the characters try to look for answers and peace. More updates and details are expected in the following days.
Contact the writer of this story at feedback@ibtimes.com.au or let us know what you think below.
MEET IBT NEWS FROM BELOW CHANNELS