'Coronation Street' spoilers for July 10: Erica books a hotel room and asks Kevin to join her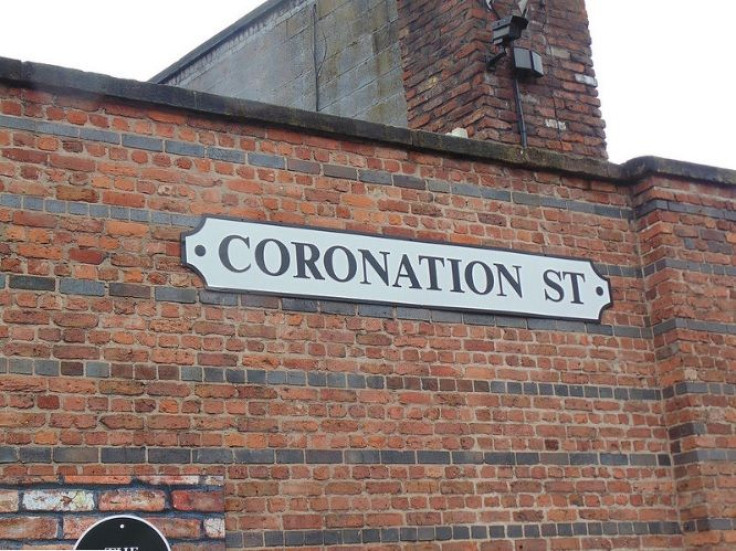 "Coronation Street" cast members such as Claire King (Erica), Michael Le Vell (Kevin), Jimmi Harkishin (Dev), Beverley Callard (Liz), Helen Flanagan (Rosie), Debbie Rush (Anna), Richard Hawley (Johnny), Sally Ann Matthews (Jenny), Shayne Ward (Aidan), Tina O'Brien (Sarah), Lucy Fallon (Bethany), Antony Cotton (Sean), Patti Clare (Mary), Barbara Knox (Rita), Simon Gregson (Steve), Ben Cartwright (Neil), Colson Smith (Craig), Shelley King (Yasmeen) and Malcolm Hebden (Norris) will be on the spotlight for Monday's episodes "Corrie." Some of the important scenes include Erica trying to tempt Kevin into having an affair with her and Neil threatening Bethany. Read on to learn more about the British soap's latest episodes.
Spoiler Alert! This article contains more 'Coronation Street' spoilers. Read only if you want to more about the new episodes on Monday.
Erica wants to meet up with Kevin at a hotel
According to Digital Spy, the first episode of "Corrie" on July 10, airing on ITV at 7:30 pm BST, will show Erica calling Kevin at the garage and asking him if he wants to join her in a hotel room for a quick getaway. She has been having problems with Dev so she calls Liz up for some heart-to-heart talk and advice. Liz tells her to figure out what she really wants in life.
Aidan is furious at Jenny and Johnny's reunion
As for Aidan, he will get mad when he finds out that Jenny and Johnny are back together. He finds out from the factory girls that the two will continue with their planned wedding, which has been postponed earlier. Aidan will confront Jenny about it and demand to know why she didn't tell him.
Sarah calls up Neil and begs him to talk to Bethany
Elsewhere, Steve signs up Liz for some courses to help keep her busy. Yasmeen will be pleased when she finds out about it. Plus, Sarah will call Neil and ask him to talk some sense into Bethany and tell her she shouldn't blame herself for what happened to her.
Dev woos Erica but she cancels on him
Meanwhile, in the next episode that airs at 8:30 pm, BST, Dev will try to woo Erica by booking an afternoon of luxury, plus dinner at her favourite restaurant. Unfortunately, Erica already has plans at the hotel. She's hoping that Kevin will meet her there.
Bethany gets threatened by Neil
As for Bethany, Neil will threaten her and demand that she lie to Sarah. He wants her to tell Sarah that she actually enjoyed the parties. Craig will notice how upset Bethany is and he'll ask her about Neil's visit. Plus, Mary will have a confrontation scene with Norris about the letter.
"Coronation Street" episodes air in the UK during weekdays on ITV at 7:30 pm and 8:30 pm. The British soap opera also airs on BBC Australia at 6:50 pm.
In case you missed it (ICYMI), read these:
'Coronation Street' spoilers for July 7: Leanne and Eva convince Aidan to give them his credit card [VIDEOS]
'Coronation Street' spoilers: Cathy and Roy's marriage is uncertain
MEET IBT NEWS FROM BELOW CHANNELS